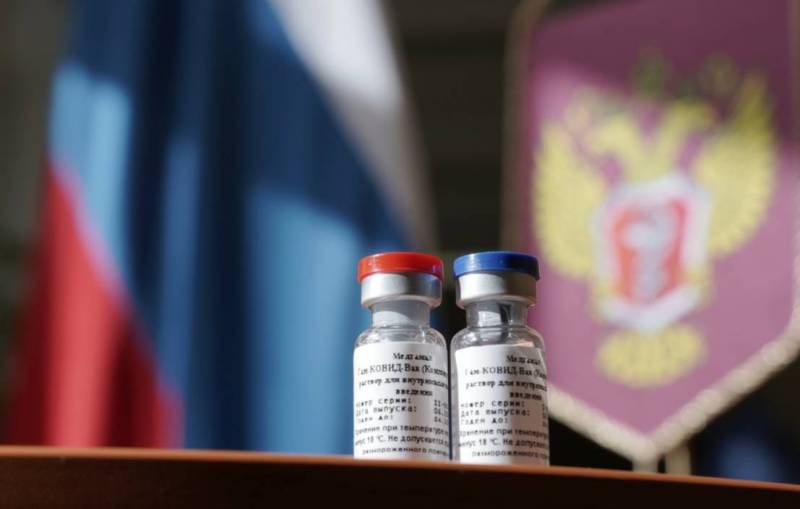 Mass vaccination against Covid-19 has begun in the Russian capital, while the vaccine used for this has not gone all the way through clinical trials. The German magazine Der Spiegel talks about the importance of taking urgent measures against the coronavirus epidemic in Russia and the risks associated with the new vaccine.
Putin announced the beginning of the massive use of the Russian vaccine on Wednesday, December 2. Meanwhile, not long before, the UK approved the drug from Biontech and Pfizer. According to epidemiologist Vasily Vlasov from the Moscow Higher School of Economics, the beginning of the use of the Sputnik V vaccine is a matter of the country's prestige. Russia seeks to overtake British specialists, since the Russian Federation has become the second country after the PRC that has a vaccine.
However, this is not only about prestige. In the Russian Federation, a very unfavorable situation with the Covid-19 disease, and the authorities, day after day, are registering new daily "records" in the number of cases (about 29 thousand people) and deaths (more than 500). However, according to experts, the real figures are three to four times higher than the officially published ones. But how safe is the use of the new Russian vaccine?
Unfortunately, there are many vague and unclear points. It worries me that there are still no results from the third phase of the trial.
- notes Vlasov, adding that the results of the first two phases of clinical trials have not yet been published.
The situation with the Russian cure for coronavirus is alarming for potentially vaccinated Russians. Thus, according to a survey by Levada Center, 59 percent of respondents are still in no hurry to feel the effects of Sputnik V. Thus, by massively vaccinating the population with a completely untested means, Moscow is actually playing "Russian roulette".