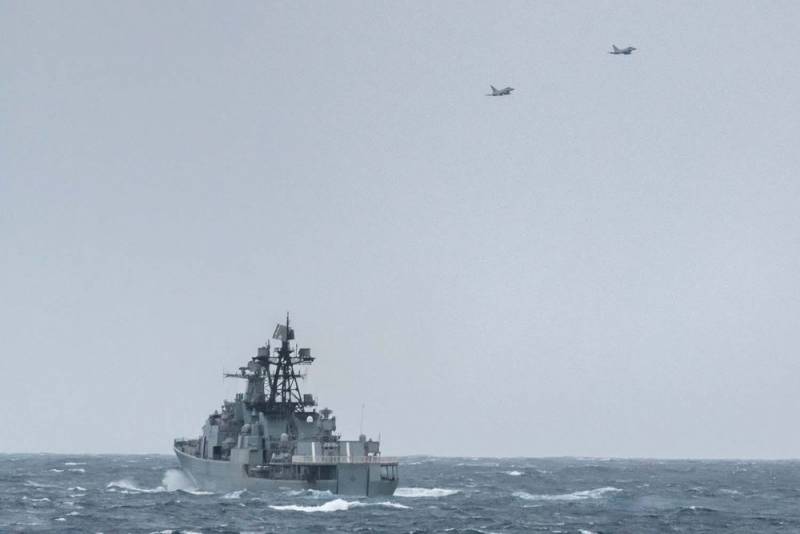 The appearance of Russian warships near the British Isles has raised concerns in London. Over the past three weeks, the British military has spotted nine Russian naval pennants in waters adjacent to Great Britain, signaling unprecedented Russian activity.
The last episode was the discovery in early November 2020 in the Irish Sea off the west coast of Scotland of a large anti-submarine ship (BOD) "Vice-Admiral Kulakov" (project 1155) of the Northern Fleet. The British sent a couple of their Eurofighter Typhoon fighters to the Russian BOD, but the ship's 3Р95 radar detected, escorted and illuminated the approach of the "guests", after which the Dagger air defense system automatically took aim at them. This air defense system is designed to repel massive air attacks in the near zone (up to 15 km).
As a result, the planes flew around the ship and departed. After the incident, the British said that the Russians did not enter British territorial waters and did not violate the sea border.
At the same time, they forgot to clarify that in western Scotland there is a naval base "Clyde" (HMNB Clyde), which is the main base of strategic nuclear submarines of the Vanguard type ("Vanguard" - "Vanguard"). Each of them has 16 launchers with Trident II D5 (UGM-133A) SLBMs, whose nuclear warheads are aimed at Russia. Therefore, the interest of the VPK "Vice-Admiral Kulakov" is quite understandable.