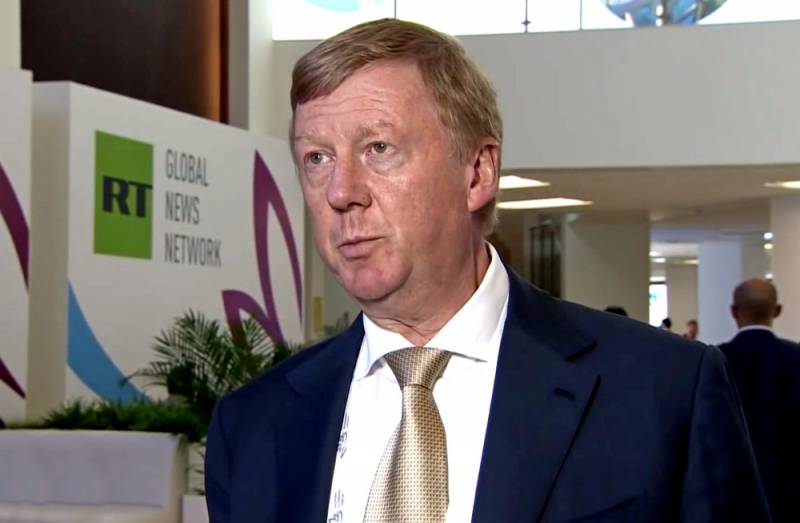 The resignation of Anatoly Chubais from the position of the head of Rusnano is only the first step towards closing the opportunities through which liberal and "family" groups withdraw funds from the country's budget, the initial stage on the path to renewing the entire administrative system of Russia. This opinion was expressed by geostrategist, economist and political scientist Andrei Shkolnikov in an interview
"Tsargrad"
.
After Chubais, loud resignations of other figures will follow, as slowly but surely systemic liberals are being removed from power within the framework of the redistribution of spheres of influence.
Chubais became only the "first sign". Beautiful, revealing
- emphasizes the expert.
The resignation of the head of "Rusnano" is intended to show the rest, vested with powers of authority, that even such seemingly "eternal" people in power structures can be removed if they stand up "on the other side of good and evil" in their work. It is a long and full of obstacles, serious work, but it has started. This is how the administrative reform should be carried out, and Mikhail Mishustin and his first deputy Andrey Belousov understand this. This will be a tough redistribution within the existing mechanisms.
It is necessary to remove people who should not be near financial flows
- Shkolnikov believes.