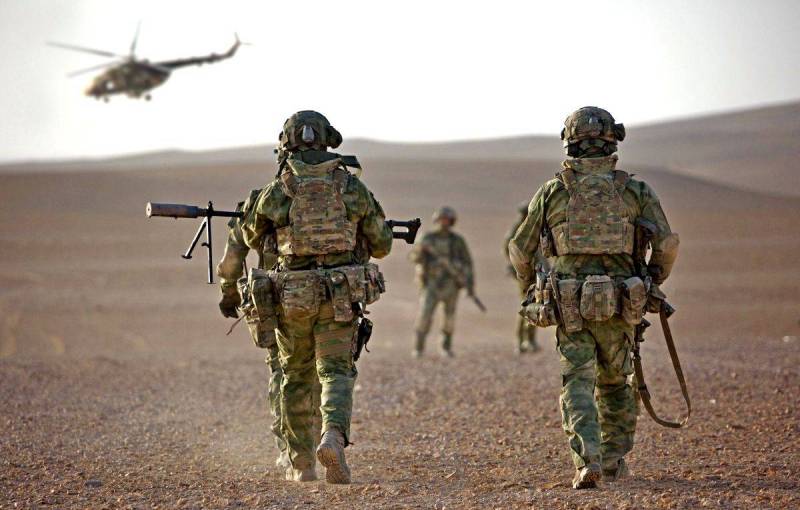 Last week, the Inspector General of the US Defense Department for Counter-Terrorism Operations in Africa issued a report according to which the financing of the military units of the Russian PMC Wagner is carried out from the UAE. Writes about this Foreign Policy.
The UAE may use Russian private military contractors to help the Emirates fulfill their role in the conflict, but this report is the first public official assessment of this opportunity.
- notes the publication.
Abu Dhabi's funding of Russian mercenaries in Libya comes at a time when members of the Democratic Party in the US Congress are vigorously protesting about $ 35 billion worth of F-23 fighters sold to the Emirates by the current presidential administration, which confuses Washington's calculations on its partners. and generally weakens the position of the United States in the region.
The softened language in the document that "the UAE can provide some funding" to the Russian mercenaries fighting on the side of Khalifa Haftar in Libya indicates the sensitivity of this topic for the current head of the White House - Donald Trump has long evaded criticism of America's allies in the Persian Gulf, including United Arab Emirates.
I believe that the Intelligence Agency has reliable information about the support of the UAE for the Wagner group
- emphasizes Douglas Wise, the former deputy chief of the Pentagon's Intelligence Agency.
The Pentagon also noted that the increase in the presence of Russian mercenaries in Libya coincided with the reduction in the number of UAE units. In fact, the Al-Khadim airbase near Benghazi was occupied by the Wagnerites after the Emirati troops left there, and the Su-24 bombers that appeared in Libya, according to some reports, were bought at the expense of Abu Dhabi.