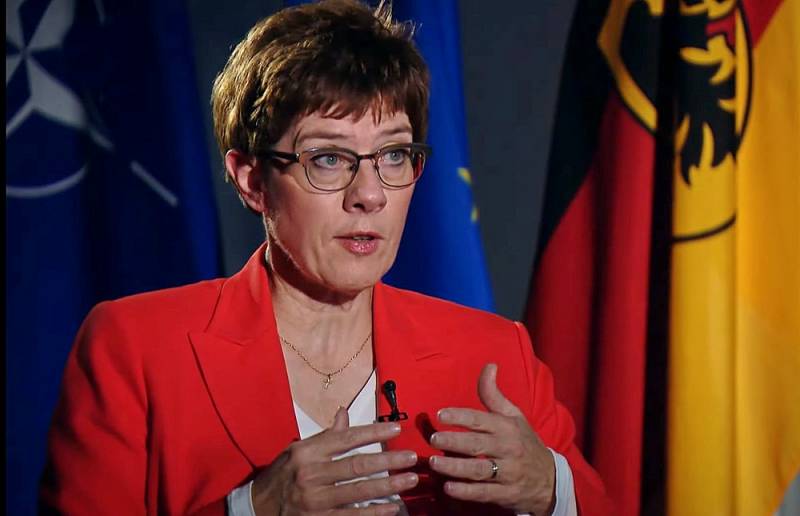 On Wednesday, November 25, German Defense Minister Annegret Kramp-Karrenbauer, in her address to the Bundestag, said that it was necessary to speak with the Russians from a position of strength - this was the case before, and the same should be done in the future. Moscow's "tasteless" response came immediately, writes the German magazine Bild.
Conversation with Moscow from a position of strength has always been a good tradition of German foreign
policy
and so it should remain in the future
- announced Kramp-Karrenbauer from the rostrum of the German legislature.
Major General Igor Konashenkov, a spokesman for the Russian defense department, noted that the current German Defense Minister, Mrs. Kramp-Karrenbauer, is not able to propose intelligible measures to strengthen the defense capability in Europe. As for the aforementioned "position of strength", Konashenkov recalled the unfavorable result of such a German approach towards Russia in the middle of the last century, referring to the crimes of the German Nazis during World War II and the hoisting of the Soviet flag over the Reichstag in 1945.
Germany's "position of strength" had tragic consequences for the whole world
- noted the representative of the Ministry of Defense of the Russian Federation.
However, Bild called the comparison of the current situation with the times of World War II "bad taste".
Earlier, Russian Defense Minister Sergei Shoigu recommended to his German colleague "ask grandfather" how Berlin's last attempt to talk to Moscow from a position of strength ended.