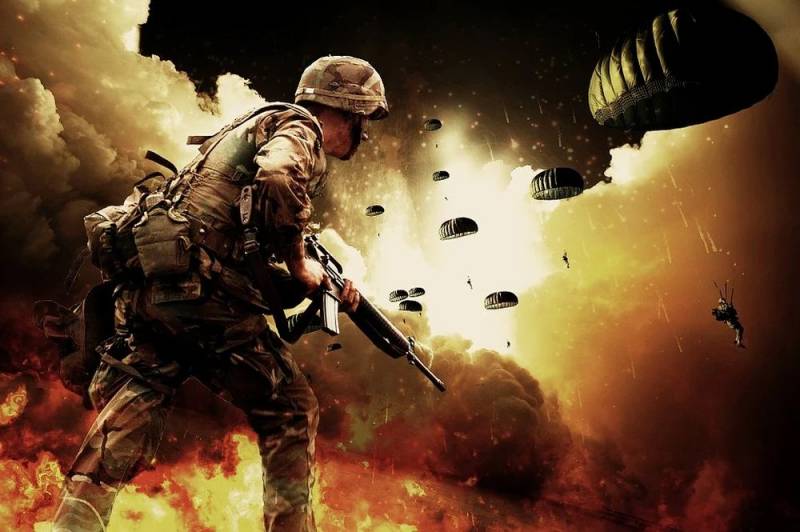 The US Armed Forces are not fully capable of protecting the vital interests of their country. It is even worse with the protection of the allies, especially if you have to fight on several fronts at the same time. This is stated in the US Military Force Index 2021 recently published by the Heritage Foundation (a strategic research institute), writes the American magazine The National Interest.
The analysis reports what forces and means the United States possesses, as well as what threats Washington faces due to the activities of opponents, which are understood as Russia, China, Iran and North Korea. In addition, it says what measures the Americans need to take to improve their situation.
It is noted that the US Navy cannot fully fulfill all its tasks, since they have about 300 "aging ships", they need at least 400 new or modernized ones. At the same time, the shipyards are unable to meet such requirements.
The US Marine Corps is also not in top shape. And the analysts themselves admit this, because in order for everything not to look like an outright failure compared to the previous year, when the Marines were rated weak ("weak"), they had to reduce their own requirements and criteria. Therefore, the Marines received a marginal rating ("mediocre").
The US Army turned out to be a jumble of weak and marginal ratings. Of the 50 brigade tactical groups that are needed to protect American interests around the world, they can only form 35.
The US Air Force deservedly received a solid marginal rating. It turned out that there was a serious shortage of pilots. Moreover, military experts believe that even those pilots that exist now fly little. They must take to the skies three times a week and have at least 200 flight hours per year. Otherwise, they simply will not survive in modern combat conditions in the event of a war.
Over the past 20 years, US adversaries have made significant investments in
technological
development of their armed forces. After that, the United States faced a choice between reducing its readiness for a possible war or increasing investments in the military-industrial complex in order to improve its armed forces. If modernization is not carried out, the United States may lose its leading position in the world in the military field, the newspaper concluded.