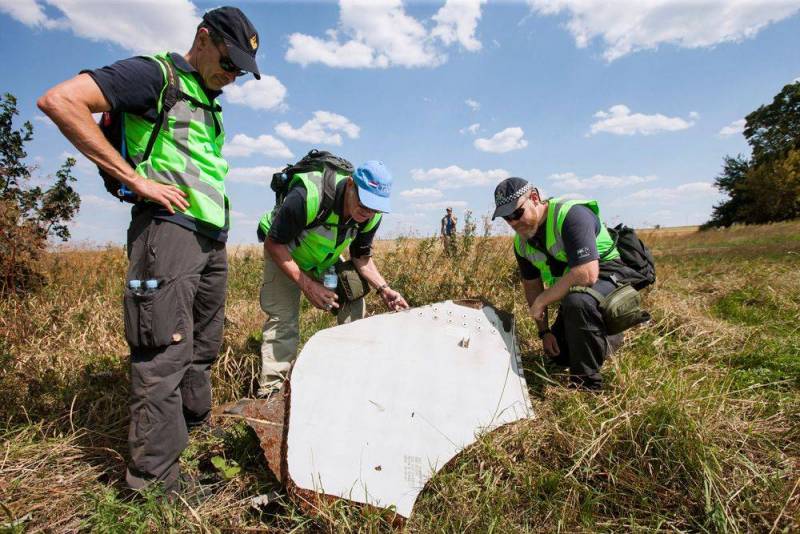 Ukrainian and Russian journalist, expert and
political
Rossiya Segodnya columnist Vladimir Kornilov said that a journalist from Holland (Netherlands) who is trying to prove the falsification of the Bellingcat Internet publication in the MH17 case was not allowed into Russia. The political scientist wrote about this in his Twitter account, attaching an act of refusal to enter the country as evidence.
Hmm ... Dutch journalist Max van der Werff, whom Bellingett called a "GRU agent" for investigating MH17, has not been allowed into Russia, where he came to meet with a lawyer to file a lawsuit against Bellingquet. This is how we prove so cleverly that he is not an agent ???
Kornilov said and asked at the same time.
The political scientist explained that as a justification for the refusal to enter, the act contains a reference to the "antiquated decision of the Russian government." He promised to clarify in detail with the Dutchman on what basis he went to Russia, and at the same time to find out what his Russian lawyer, who issued the invitation for the visit, thinks about this.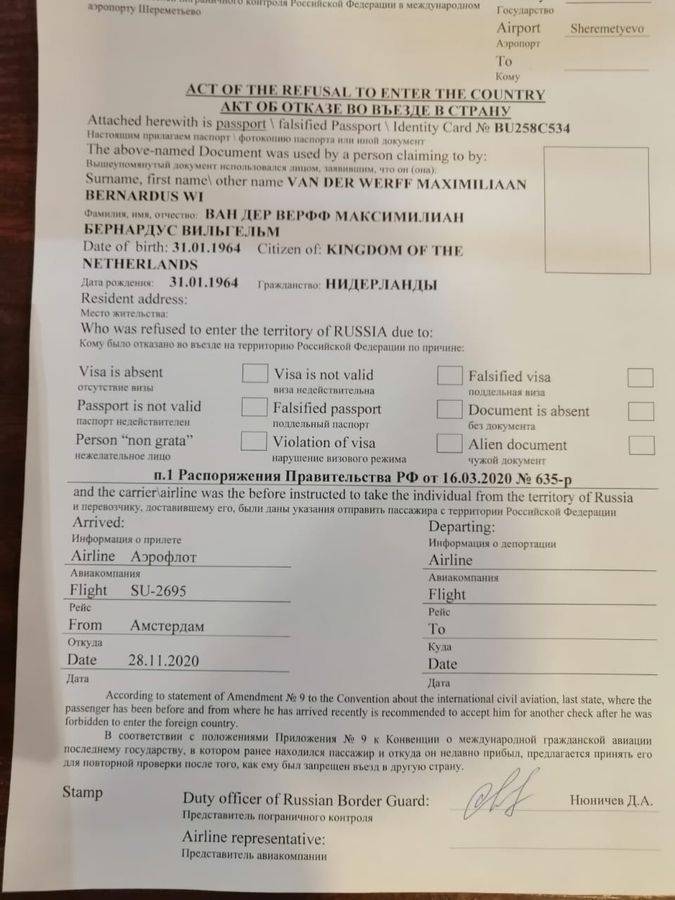 Kornilov's readers noticed that the COVID-19 pandemic is raging in Russia. At the same time, according to the order of the government of the country dated March 16, 2020 No. 635-r "On temporary restrictions on the entry into the Russian Federation of foreign citizens and stateless persons, including those arriving from the territory of the Republic of Belarus, as well as citizens of the Republic of Belarus (with amendments and additions) ", Foreigners are really not allowed into the territory of Russia. Therefore, one invitation is not enough, you must either go to study, or for treatment, or have relatives of Russians. There is no other way for a foreigner to cross the Russian border.
So are we for the law or for concepts? Everyone knows the conditions of entry to the same Germany. Even I, even though I have not had a passport for 5 years
- commented one of the users.
On the other hand, representatives of, for example, German business or athletes, due to antiquated measures, are not blocked from entering Russia, despite the fact that they have no relatives in the Russian Federation or desire to be treated and study. In this regard, the question of probable double standards was raised, as in the case, for example, with the granting of Russian citizenship on a preferential basis. Monsieur Depardieu received it overnight, and many Russians returning from the Near Abroad to their homeland sometimes have to wait for years for a decision.