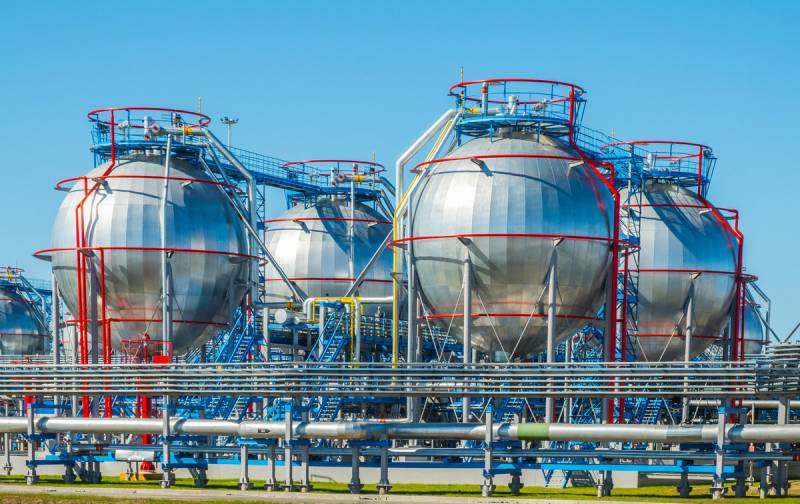 The collapse of modern
economic
Russia's model based on the export of hydrocarbons may occur even before 2050, when Europe intends to completely eliminate the use of fossil fuels. By 2040, the oil and gas market of the Old World will shrink at least twice, and the remaining players will become much closer to it. What then awaits our country, whose federal budget mainly depends on the receipt of oil and gas dollars?
The fact that this is not idle speculation and journalistic "
horror stories
", Confirmed Leonid Fedun, co-owner, top manager and part-time co-owner of the oil company Lukoil. According to him, a radical reduction in Russia's hydrocarbon exports to Europe is inevitable:
It's unavoidable. The European oil market will shrink and may halve by 2040, according to the EU forecast.
The forecasts of the European Union are based on the realities of the so-called "Green Deal", a global initiative aimed at creating a "carbon-neutral space" in the EU by 2050, in other words, abandoning the use of fossil hydrocarbon fuels: oil, gas, coal, etc. Instead, a large-scale introduction of renewable energy sources is planned, on the supply of equipment for which the German industry expects to earn. As the costs of European producers will inevitably rise, Brussels will compensate them with a so-called "carbon tax" for foreign suppliers and manufacturers wishing to work in the EU market.
For Russia, these are extremely bad
news
... First, most of our exports are hydrocarbon raw materials, and the European Union is its largest buyer. Secondly, our industrial products will also be subject to this new tax due to the extremely weak development of green energy in Russia. And what is left to do?
First of all, it should be noted that EU plans and the emergence of new "green"
of technologies
have already had a major impact on the investment plans of domestic oilmen. So, according to Fedun, his company Lukoil refused to build an oil and gas chemical complex. The reason is simple: Previously produced plastic can now be recycled many times instead of littering landfills and oceans. This will lead to a decrease in world demand for oil in volumes from 3 to 5 million barrels per day.
So, in 20 years, the European oil market will shrink by half, and competition will intensify. Where will Russia sell its "black gold"? Experts believe that the losses will have to be compensated for by expanding exports to Asia and other emerging markets that cannot afford to experiment with greening. This will require expanding the capacity of the pipeline leading from Eastern Europe to the Pacific Ocean. Oil from the Caucasus and the Volga region will be exported by sea through Novorossiysk.
With gas, everything is much more complicated. If, or rather, when its consumption in Europe decreases, it will have to somehow reorient its export flows. It is possible, of course, to build another pipeline connecting the West Siberian fields with China, but the economic feasibility of such a project raises serious doubts. There is an option to invest in the construction of LNG plants and export terminals. Such projects already exist, but they require subsidies from the state and benefits.
Do not forget that all modern
policy
The US aims to firmly tie Gazprom to Ukrainian transit by closing its detour routes. Later, at any time, the valve on the pipe can be closed, for example, in the event of a full-scale offensive by the Ukrainian Armed Forces against the unrecognized republics of Donbass, to which Russia will have to somehow react in order to avoid image political losses. For a military response to Ukraine, Washington and Kiev will punish the Kremlin by blocking transit, which will lead to a rapid rise in gas prices, increasing the profitability of American LNG exporters in the European market.
In addition, it should be borne in mind that in growing markets Russia will have to fight with other energy suppliers, and China, the main player in the Asia-Pacific region, is itself interested in a program of gradual "decarbonization" of its economy. There is something to think about, right?