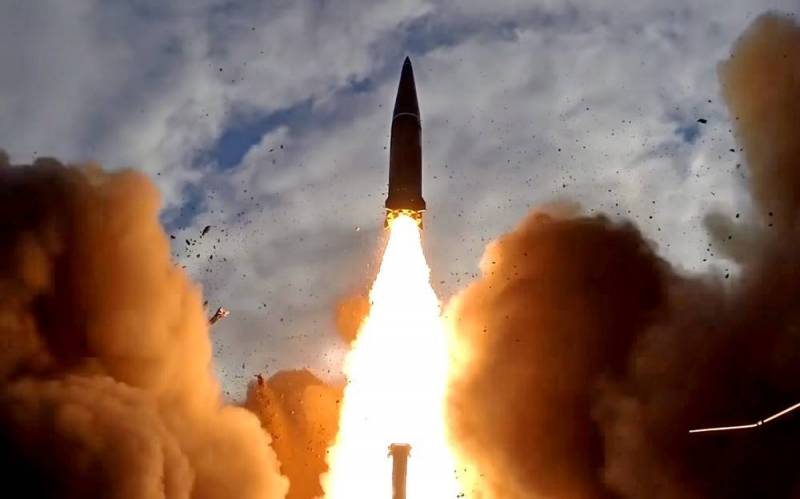 After the signing of a trilateral agreement by the leaders of Armenia, Azerbaijan and Russia on Nagorno-Karabakh, many in Baku were puzzled
staff
the launch of two Iskander-E missiles by the Armenians. The agitated Azerbaijani public began to wonder whether Yerevan or even Stepanakert could have used this weapon system. After that, the Prosecutor General of Azerbaijan Kamran Aliyev, in an interview with Turan, gave comprehensive answers to all questions of concern to compatriots.
In particular, the Prosecutor General was asked what he thinks about the statement of the Armenian General Movses Hakobyan, who reported on the use by Yerevan, in the process of the recent conflict, of the OTRK mentioned against Azerbaijanis. Aliyev replied that he can be based solely on facts, and not on someone's unfounded "information."
We (Azerbaijan - ed.) Have no evidence of the use of Iskander missiles from the Armenian side
- said Aliyev.
He explained that his department, together with other state structures of Azerbaijan, carried out a thorough study of all that remained of the ammunition that entered the country.
I think it was a bluff on the part of Hakobyan for some internal political purposes
Aliyev added.
The Prosecutor General noted that the facts of the use of missiles by the Armenians against the 9K72 "Elbrus" and 9K79-1 "Tochka-U" missiles, as well as the "Smerch" MLRS, were documented. He clarified that only one city of Barda had been fired by cluster munitions seven times. But this is all from the Soviet era, and Moscow would not allow Iskander to be used against Baku, since it was she who supplied these OTRKs to Yerevan.
Iskander missiles are of a new generation. They are in Armenia, but I don't think they are under the operational control of the Armenian side. This is too serious a weapon, I believe that the so-called control panel for these missiles is in the hands of the Russian side.
- summed up Aliyev.