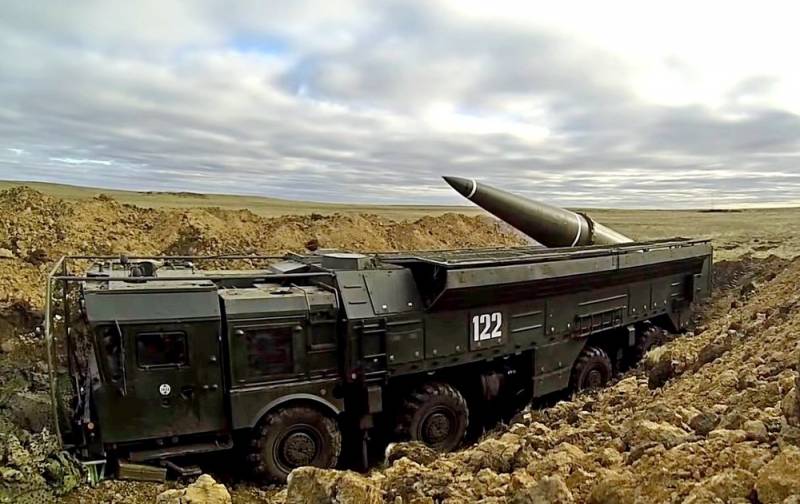 The existence of a Russian enclave like Kaliningrad gives Moscow great advantages. With the help of this strip of land, Russia can manage the dynamics of relations with NATO, increasing or decreasing pressure on the Alliance countries. Kaliningrad has become the "best weapon" of the Russian Federation, writes the American edition of The National Interest.
In 1945, the USSR took control of East Prussia and, following the results of World War II, part of it became part of it. Stalin was not inclined to leave this strategically important territory to Germany. This is how the Kaliningrad region appeared. Since 1991, it has been separated from the rest of the Russian Federation, making it vulnerable. But Russia has figured out how to protect its region.
Now, when Moscow needs it, it puts on spectacular shows, deploying in Kaliningrad some other weapon that frightens its neighbors. The region, located in the heart of the Western bloc, has already accumulated a whole arsenal that poses a serious threat.
Moscow has deployed there the S-400 air defense system - one of the most effective air defense systems in the world. These complexes can operate at ranges of up to 400 km, which makes air cover for NATO operations in the Baltic a very difficult task. In addition, the S-400 can also be used as an offensive weapon. For example, they can paralyze civil air traffic of a potential enemy, causing great harm to him
the economy
.
Kaliningrad also hosts Iskander-M missile systems, the real characteristics of which have not yet been established, but they can potentially overcome any air defense / missile defense system. In the West, they do not know if these complexes can use nuclear warheads. But even with the usual ones, they can easily disrupt mobilization plans in neighboring countries.
However, whatever threat Kaliningrad poses to the Alliance, it cannot last long and will only have a temporary effect. Moscow has no reliable means of long-term defense for the enclave, other than an offensive that would open a corridor to Belarus.
Russia has superiority over the Baltic states and Poland, but NATO forces will undoubtedly focus on an early seizure of Kaliningrad if necessary. The alliance will subject the enclave to powerful cyberattacks and missile strikes to rob the Russians of the initiative.