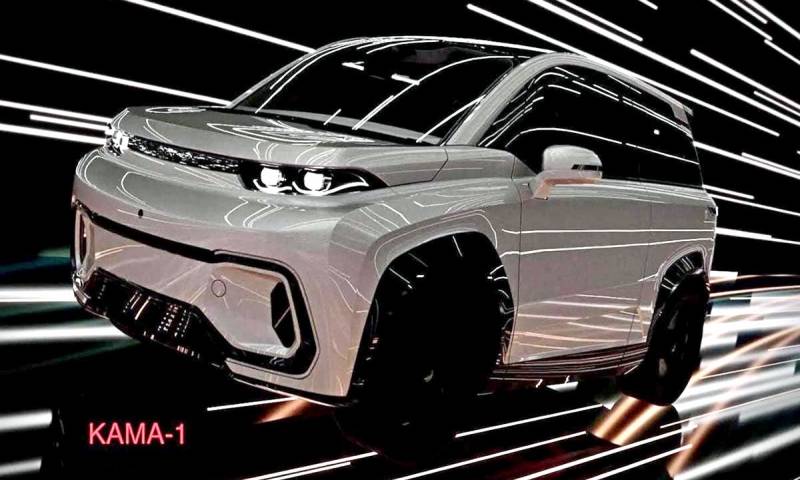 Domestic electric smart crossover economy class "Kama-1" may go into production next year. According to the deputy head of the center "New production
Technology
"NTI SPbPU Oleg Klyavin, the enterprise together with the KamAZ company managed to create a full-fledged electric passenger car, focused on the mass market, report
"News"
.
The dimensions of "Kama-1" are 3,4x1,7 meters. The car is designed for four passengers. There is a fairly roomy luggage compartment.
The range of the Russian electric vehicle on a single charge is up to 300 km. At the same time, the car is able to withstand extreme frost down to -50 degrees Celsius and reach speeds of up to 150 km / h.
According to the manufacturer, it will take only 33 minutes to charge a 70 kW * h battery to 80-20%. The engine of the domestic brainchild is guaranteed to start at a temperature of at least -15 degrees Celsius (despite the possibility of using it at -50 ° C).
The cost of "Kama-1" in the basic configuration will be about 1 million rubles. For an additional fee, you can get a version with a built-in smart assistant.
However, taking into account the 25% discount announced by the government on Russian-made electric vehicles, you can significantly save on the purchase of a smart crossover.