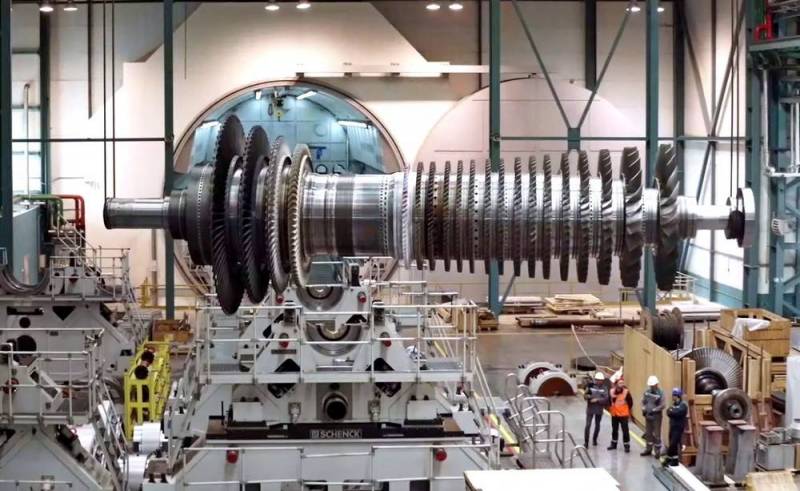 Despite the international isolation of Russia due to the events of 2014, gas turbines of the German firm Siemens ended up in Crimea. Russia put them on the peninsula bypassing international sanctions and bypassing the consent of the manufacturer, which caused an international scandal.
Previously, Russia did not have its own turbines, relying on the products of American, German and Japanese concerns. But now it looks like the monopoly of foreign turbine suppliers in the Russian market has been shaken, writes the Chinese website Sohu.
The scandal with Siemens turbines received wide publicity, but not without positive results for Russia. Moscow has made a decision to gradually abandon Western
of technologies
and develop your own. So, some time ago, the Russian medium-capacity gas turbine GTD-110M was successfully tested - according to experts, it is in no way inferior to its German counterparts.
Under
political
instability, the development of domestic gas turbines is extremely important for Russia
- analysts of the Chinese edition believe.
The Russians are planning to first meet the needs of the Russian industry for such equipment, then offer turbines to foreign buyers. According to Sohu, Russia's western "partners" were counting on a completely different result, but their attempt to limit the Kremlin's access to modern technologies led to the fact that the Russian Federation was able to find a worthy replacement for foreign products.
Very soon, the unit will go into serial production, and the first facility where it will be delivered will be the Udarnaya TPP in Taman. The launch of the turbine at the thermal power plant is scheduled for 2023.