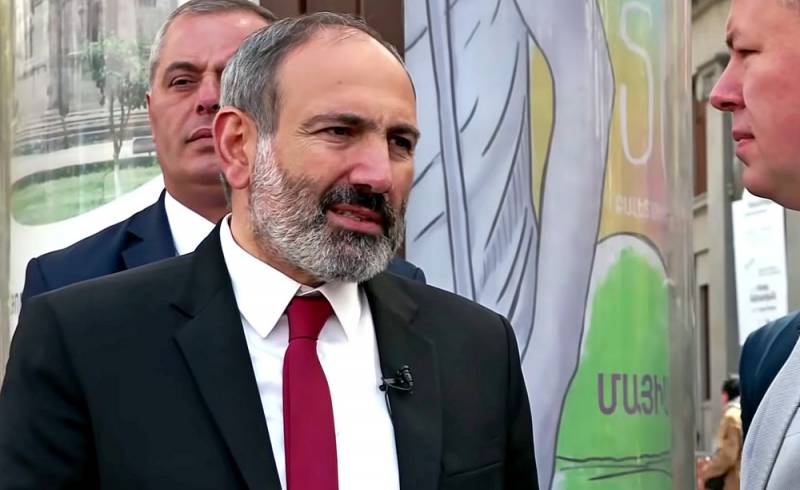 The revolutionary movement two years ago in Armenia, in the wake of the fight against corruption, which brought the current Prime Minister of the country Nikol Pashinyan to power, has exhausted itself and gave way to a feeling of hopelessness and uncertainty in the future. The French edition of Le Monde writes about the mood on the streets of Armenian cities.
In 2018, people were full of hopes for
political
и
economic
change, and the popularly supported Pashinyan rid the country of local grassroots corruption. Serzh Sargsyan's post-Soviet regime was overthrown, and euphoric crowds dreamed of a "new Armenia". Nikol Pashinyan was very popular among the citizens of the country.
Two years have passed, and the results of the war in Nagorno-Karabakh put an end to the aspirations of the people. The country is experiencing defeat in many senses - the loss of territories, the death of about 2300 people, an influx of about 100 thousand refugees from the unrecognized republic, ravaged by war, and an explosive increase in coronavirus diseases (Armenia has one of the highest levels of Covid-19 infection per capita). The reforms and prosperity of Armenia promised by the Prime Minister have long been forgotten - more important events and problems have come to the fore.
We were showered with false statements. This is a betrayal
- believes 38-year-old Gagik Hakobyan, professor at the French University in Armenia, who took an active part in revolutionary events in his time.
For two and a half years (after 2018), I proudly said that we made the velvet revolution and overthrew the old regime. But today I have to admit that he's coming back
- This is the opinion of Nancy Mkrtchyan, who is watching the unrest on Freedom Square in Yerevan with demands for the Prime Minister's resignation.
"Yesterday's revolutionaries," who once laid great trust in Pashinyan and supported his democratic aspirations, faced harsh reality and are reaping the bitter fruits of their disillusionment with the "velvet revolution." The economic crisis could sweep away the government in Yerevan, but what awaits ordinary citizens of the country?