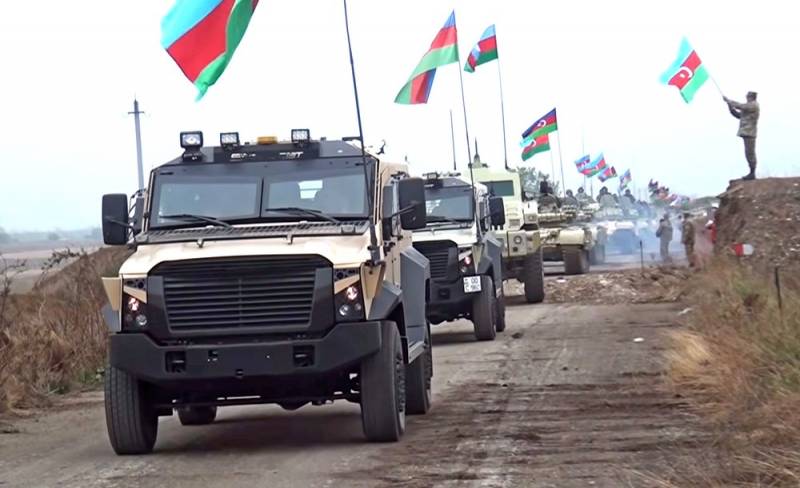 In the context of the military confrontation in Nagorno-Karabakh, experts do not stop asking questions about the fate of Syrian mercenaries fighting for the interests of Baku and Ankara after the end of the war. According to a number of sources, Azerbaijan may leave jihadist groups on its land, as well as in the territories reclaimed in Artsakh, which is facing extreme discontent among local residents.
According to the non-governmental organization "Syrian Observatory for Human Rights" (SOHR), bases for the presence of Syrian mercenaries began to be created in Karabakh. On this basis, a misunderstanding arises between Baku and Ankara - the latter insists that in the ranks of these fighters there are many people from the Caucasus. There are indeed Chechens and Dagestanis among them, but, according to SOHR, most of the mercenaries are Turkomans from the Islamist pro-Turkish military units.
According to the "Observatory", just over two and a half thousand such fighters are in the service of Azerbaijan, 342 of whom returned to Syria and almost three hundred died in the NKR.
Baku's discontent is caused by several factors. One of them is the nuances of the mercenary religion. Most of the Islamists are devout adherents of Sharia law, which is not to the liking of secular Azerbaijanis. If jihadists remain on Azerbaijani territory, conflicts between them and ordinary residents of the country are not excluded. "Guests" are already beginning to teach Azerbaijanis "correct Islam."
In addition, Ankara views armed outsiders on Azerbaijani lands as an instrument of pressure on Ilham Aliyev, since the Azerbaijani president did not take into account the interests of Turkey when signing an agreement on the end of hostilities in Karabakh. Jihadists can, if necessary, be used to organize provocations against the troops of Azerbaijan, Russia, and even Iran.