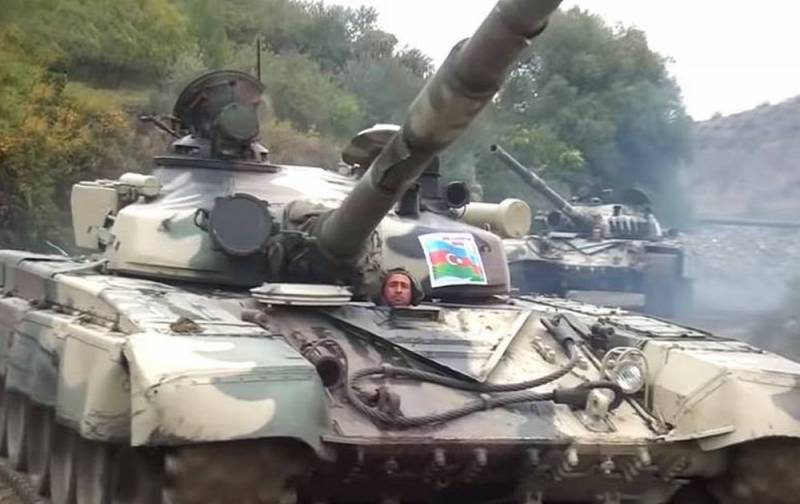 A video has appeared on the Web showing how Azerbaijanis are transporting a trophy captured from the Armenians in Nagorno-Karabakh to the interior of Azerbaijan.
equipment
... Local sources claim that hundreds (up to 500) units of various tanks, infantry fighting vehicles, armored personnel carriers, MTLB and other types of armored vehicles were at the disposal of Baku, and now all this is being taken out in echelons.
Many users of social networks were surprised by the indicated amount of military equipment and began to doubt the reliability of the information. At the same time, some of them suggested that the above figures most likely include vehicles, since the parties often tend to exaggerate their successes, hiding details and underestimating losses.
Others drew attention to the fact that during the recent mass rallies in Yerevan, many protesters said that they had nothing to fight with and that they confronted the enemy literally with their bare hands. However, with drones dominating the sky, driving armored vehicles becomes a very dangerous occupation.
According to commentators, Azerbaijanis will now repair a certain amount of equipment that needs it and is subject to restoration. It will go to the disposal of the Azerbaijani Armed Forces and will become a regular unit, compensating for irrecoverable losses.
Perhaps, some of the trophies will be demonstrated at an analogue of the local victory parade in Baku and other cities of Azerbaijan, if such an event is held at all. At the same time, some of the equipment can become "donors" and go for spare parts. A number of samples are likely to become museum pieces. At the same time, some users did not rule out that a certain number of trophies may soon appear in other countries.
Note that the Azerbaijanis before this
Reported
about trophies. Moreover, experts even
calculated
the number of destroyed and damaged equipment of the parties.