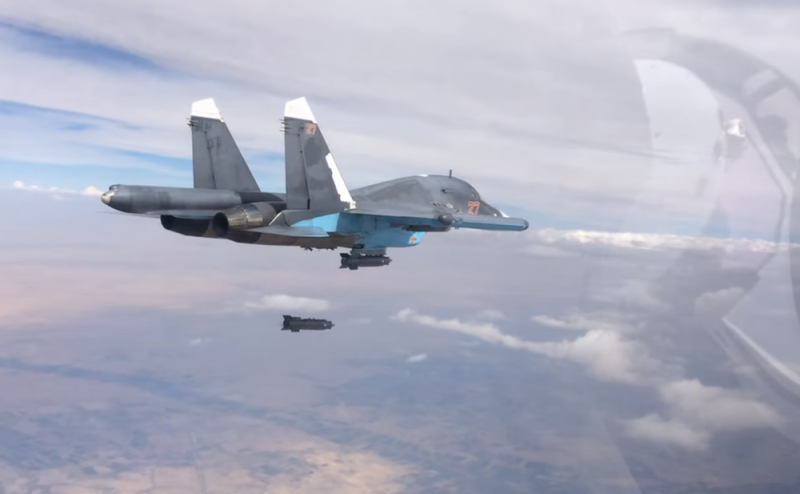 The US Air Force uses various expensive high-precision air-to-surface ammunition to engage targets. One of the cheapest is the GBU-39 planning bomb with a range of up to 110 km, costing $ 70. The price of the missiles is even higher. But the Russians have a new and very budgetary PBK-500U "Drill" for $ 15 thousand, which can be used en masse, the American magazine The National Interest envied, describing the situation.
Experts believe that there is no economic point in destroying an SUV, armored car or tank with expensive ammunition. The same end result can be obtained for much less money while maintaining combat effectiveness.
The Russians managed to find the optimal solution for the use of ammunition in low-intensity conflicts. Drill is a high-precision aerial bomb designed to destroy all types of armored vehicles, radars, air defense systems and other targets. Its flight range is 30 km, is guided by GLONASS, has protection against electronic warfare equipment and weighs 540 kg.
This ammunition has 15 self-aiming combat elements, each weighing 15 kg. On the final leg of the flight trajectory, they separate and descend by parachute. Moreover, the "Drill" can hit not only stationary targets, but also those in motion.
The Russians wanted to take the Drill into service by the end of 2019, but sent a trial batch of ammunition to Syria for testing in real combat conditions. Therefore, adoption into service was delayed, but the effectiveness of the ammunition was proven. The main carrier of the novelty should be the Su-57 fighters, but they can be armed with the Tu-22M3, Su-24M and Su-34 bombers.
Experts drew attention to the fact that there will be more destruction from a Russian cluster bomb than from an indivisible munition. At the same time, the Americans use "opener rockets" without a warhead to eliminate terrorists in cities. They use rotating blades to open the vehicle and destroy the militants inside, the newspaper concluded.