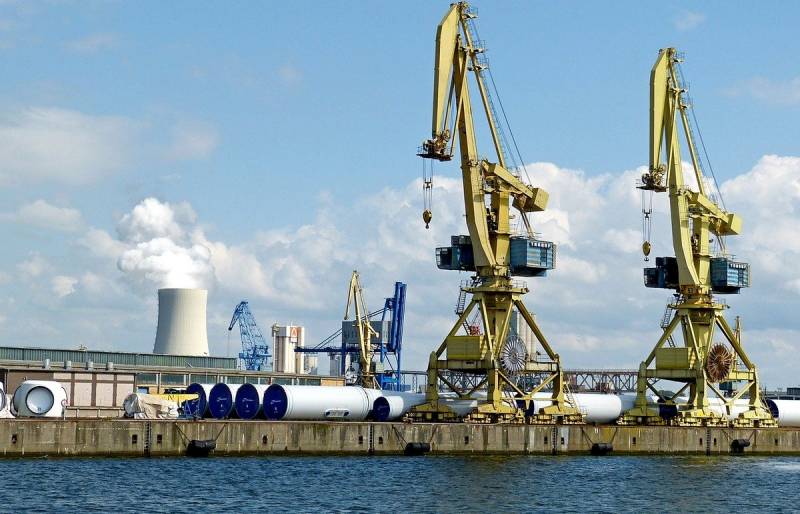 Companies receiving contracts from Russia are helping to build the Baltic Stream gas pipeline, designed to ensure Poland's independence from Russian gas. The Russian media write about the concern of the Polish
politicians
about this, writes the Polish edition of BiznesAlert.
Polish MP from the ruling Order and Justice party Bartosz Kownacki accuses the Polish operator of the gas transmission system Gaz-System that its tender for the expansion of the compressor station needed for Baltic Pipe was won, in particular, by Max Streicher SA, which participated in the construction of the JV branch -2 in Germany under the name EUGAL - this is reported by Energetyka 24. Thus, the Poles have found a "Russian trace" in the construction of the Baltic Stream.
Aleksey Grinevich, Deputy Director of the Russian Fund for National Energy Security, believes that there may be many reasons for involving Polish politicians in the dispute over Max Streicher SA, and one of them is political competition.
In the material cited by the Russians, you can find a link to another similar dispute - over a tender between Gaz-System and Control Process SA, which is engaged in the construction of oil and gas infrastructure facilities. These companies exchange messages quoted in BiznesAlert.pl regarding the won by the consortium Atrem SA, JT SA PIP Makrum SA and PROJPRZEM Sp. a tender excluded from the procedure by a court decision of the Polish Chamber of Commerce.
All this demonstrates the lack of a strategic and political vision of the situation. We should not lend funds to a firm that benefits from such harmful investments as Nord Stream 2. Strategic security reasons should prevail over narrowly understood tender
- said the former head of the Polish defense department, and now the vice-president of the Civic Platform party Tomasz Simonyak.
In this context, the Russian media remind that the Italian company Saipem participating in the construction of the offshore section of the Baltic Stream pipeline has experience of cooperation with the Russians, and there are a number of companies of this kind on the market. Saipem, which participated in the construction of both Nord Stream and Nord Stream 2, also carried out work on the LNG terminal in Swinoujscie.