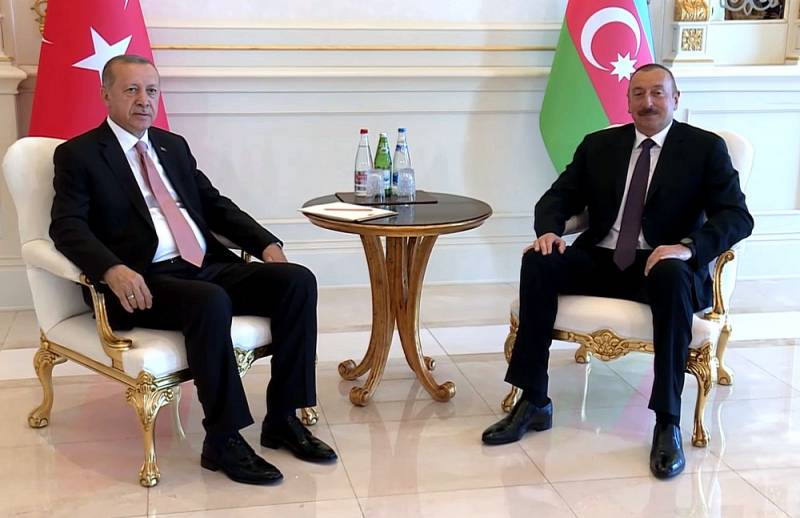 Russia's actions in Nagorno-Karabakh could be part of a successful diplomatic campaign to further secede Turkey from the US and NATO. This opinion was expressed by historian and former diplomat Gerard Libaridian in an interview for Hot Pursuit.
Russia has historically sought to play a mediating role between the two former Soviet republics (Armenia and Azerbaijan), and Russia's consent to military action by the Azerbaijani army strengthens its relations with both Azerbaijan and Turkey.
NATO member Turkey has provided significant military support to Azerbaijan, gaining wide influence in the country traditionally considered to be the sphere of Russian interests. But Moscow no longer sees Ankara as such a big threat as it once did.
Turkey is no longer what it was 10 or 15 years ago - it now has the second largest army in NATO
- noted Libaridian.
Turkey has strengthened its influence in the South Caucasus, taking a major step forward in relations with Azerbaijan. And Ankara's tacit consent to conclude an agreement on a ceasefire in the unrecognized republic suggests a preliminary understanding between Turks and Azerbaijanis.
Russia has also strengthened its position as the ceasefire gives Moscow control over the Lachin Corridor, the most important supply route to Nagorno-Karabakh. In accordance with the agreement to end the military conflict in the region, a Russian peacekeeping force of 2000 people will be deployed.
Western countries did not play a serious role in what is happening in the NKR, but the events in Karabakh strengthened relations with Russia with Azerbaijan and, through it, with Turkey. Thus, the Russian Federation used the Karabakh conflict to further separate Turkey from NATO - the latter has less and less influence on Ankara's actions in the South Caucasus and in other regions of the world.