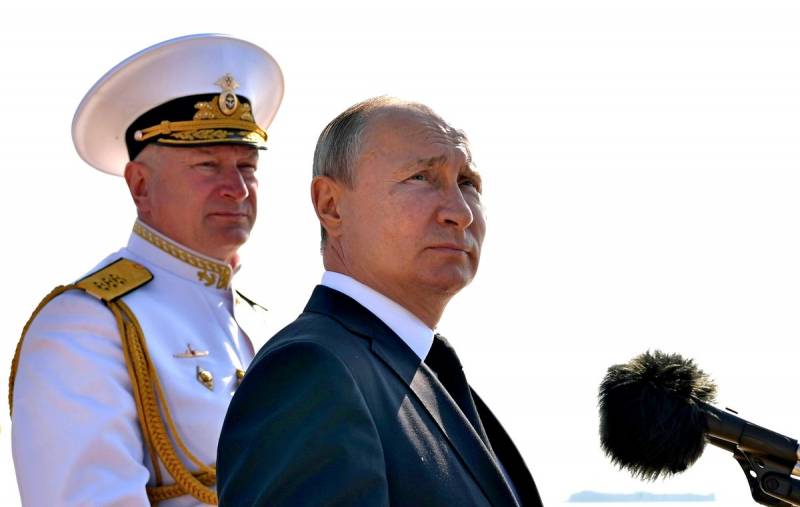 The Finnish portal Verkkouutiset.fi reprinted the opinion of the famous American expert on Russia David J. Kramer, previously published on the Foreign Policy website, that Joe Biden will be much more harsh against the Russian Federation than his predecessor.
Russia, led by Vladimir Putin, poses a real threat to the United States and other Western countries, Russia's neighbors and its own citizens

- quotes the Finnish edition of the expert's words.
Kramer notes that "as long as Putin remains in power, it is useless to waste the precious time of American diplomats and the president trying to improve relations between the US and Russia."
Some of the Finnish comments under this publication in the order in which they were left.
Russia's attitude to NATO expansion is the main reason for the latter's expansion

- believes Henrik Lindblom.
"[…] On the contrary, sanctions should be tightened to send a message that Russia needs to change its behavior." This is exactly the case. Russia needs to be expelled from SWIFT

- Juhani Putkinen is not shy about Russophobia.
Perhaps expulsion from SWIFT was retained as a threat to prevent further Russian attacks. Or as a punishment for those. This is my guess. Unless, of course, Russia plans to act in this direction as well.

- said Antti Hautala.
Why will Ukraine take and return Crimea? Because there really is a Russian army

- ironically noted Ruoho Esa.
The Russian army also failed to win the war in Donbas. After all, it is opposed by the Ukrainian army

- answers Aappo Haukia.
If the Russian army set out on a campaign in the morning, the war would have ended in the afternoon.

- explained Ruoho Esa.
The intention is for [under pressure] Russia to return to the international community. It's time for her to change, because a different path guarantees even greater collapse.

- said Timo Lindqvist.
We in Finland also want not to worry about anything. So Finland is in NATO

- writes a certain Hannu Haili.
Yes, NATO members just need a place where their wars against Russia will go, and Finland is suitable for this. Well, yes, of course, along the way, the civilian population will be destroyed, and the cities of Finland will be destroyed

- replies to the previous user Hannu Tolonen.
These are stupid words. NATO never attacks first. NATO is a defensive alliance that aims to jointly protect member states from attack. NATO will only take military action if all 30 member states agree. Even if we imagine that NATO member states really would like to attack Russia, that is, there are easier ways than through Finland.

- replied to the remark of Hannu Haili.
Well written and true. But this is not about Russians in general, but about the current rulers of Russia

- notes Tapani Viik.
Not the fact that Russian poverty will prevent them from conquering their neighbors, but rather it will become the reason for the invasion. It has always been and always will be the case that the conqueror wants to take something from his defeated neighbor, for example, natural resources, industry, etc. The Soviet Union attacked Finland in 1939, because he needed electricity for Leningrad when lacked their capacity. And also the Finnish pulp industry was needed [...]

- Paavilainen Kyösti writes.