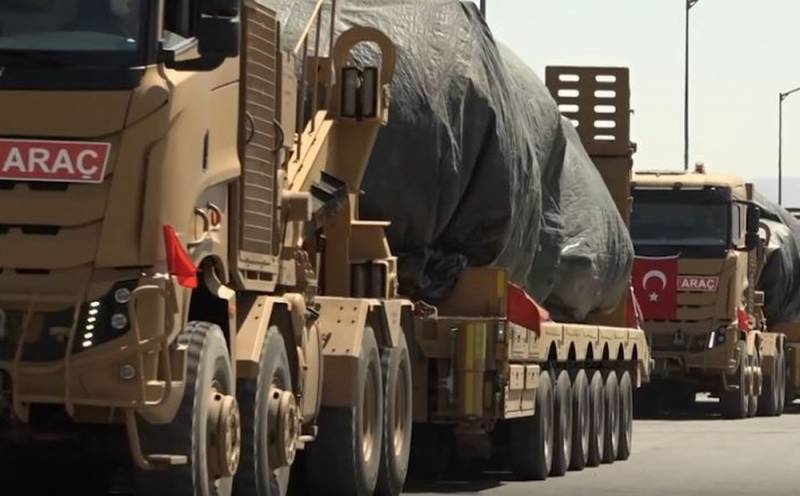 After the Turkish parliament approved the sending of its servicemen to the territory of Azerbaijan, Turkish military experts began to study the possibilities of implementing such an operation. In their opinion, if Ankara wants to send its peacekeeping contingent to Nagorno-Karabakh, and not to the Nakhichevan Autonomous Republic, then it will inevitably face a number of difficulties during its transfer.
The main problematic issue is logistics, since the route of redeployment of troops in any case is associated with the movement of the Turkish military through the territory of other states or through their airspace. We are talking about Armenia, Iran and Georgia. This is due to the fact that Turkey itself does not border on the immediate conflict zone.
Experts believe that Armenia will definitely not let the military from Turkey pass, even if Russia asks about it. There is a simple and logical explanation for this - there are no diplomatic relations between Ankara and Yerevan.
It is still premature to talk about the organization in the near future of a transport corridor through South Armenia, stipulated in the trilateral agreement. In the future, this corridor will have to connect Azerbaijan and the Nakhichevan Autonomous Republic, with which Turkey has a common border. Taking this into account, the route through Armenia can be safely deleted, since the Turkish military needs to get to Nagorno-Karabakh in the near future, and not in years.
Turkey may also have difficulties with Iran. The thing is that Tehran is a long-term ally of Yerevan and is afraid of Ankara's strengthening at its borders, especially in the territories controlled by Baku. Therefore, it is extremely doubtful that the Iranians will want to help the Turks.
The third and in fact the only possible route is Georgia. Tbilisi was quite loyal to the organization of an air bridge between Ankara and Baku at the time of the escalation of the conflict. Georgia considers Azerbaijan and Turkey to be its strategic partners. Therefore, there is a possibility that this time the Georgians will also demonstrate loyalty. But not a fact. Perhaps they will ask for something in return. But the use of highways, railways and airspace can be paid for. Therefore, the hope is pinned on Tbilisi.
A separate and no less complicated issue is the entry of the Turkish military to the demarcation line in Nagorno-Karabakh. The Russian peacekeepers have already established their observation posts and how the "neighborhood" will proceed, and whether it will be at all, is not yet clear to the experts.