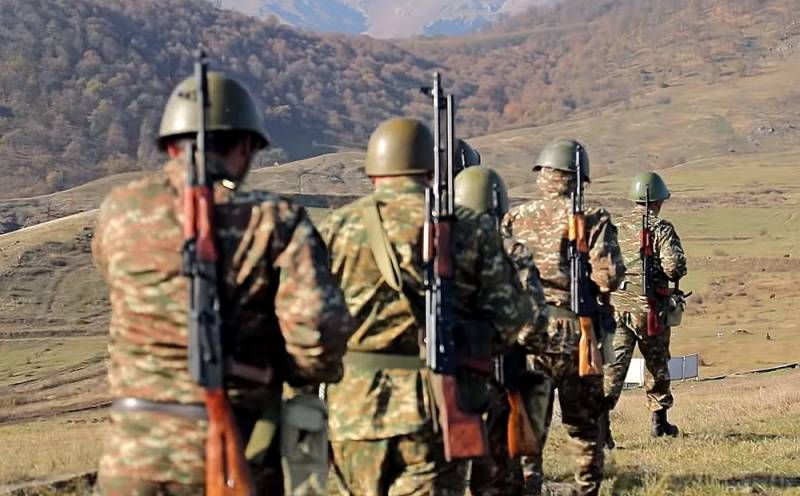 According to the Russian Foreign Intelligence Service, certain circles in the West are trying to reignite the military confrontation in Nagorno-Karabakh, provoking nationalist forces on both sides to break the agreement on the cessation of hostilities, said SVR head Sergei Naryshkin.
Thus, according to Naryshkin's information, Yerevan is provoked to continue the struggle in Karabakh, since the concluded peace is supposedly tantamount to the defeat of Armenia in the struggle for lands in the unrecognized republic - they are trying to instill in the Armenians the idea of ​​"war to a victorious end."
They are trying to convince the militant residents of Azerbaijan that Moscow "stole their victory" in the war, while their troops were one step away from the capture of the NKR capital, the city of Stepanakert.
On the night of November 9-10, 2020, at the initiative of the Russian Federation, an agreement on a ceasefire in Nagorno-Karabakh was signed - the document was signed by Vladimir Putin, Ilham Aliyev and Nikol Pashinyan. After that, an operation began to transfer Russian peacekeeping forces to the territory of Karabakh. The Russian president signed a decree according to which the rotation of Russian peacekeepers in the region will take place at least twice a year.