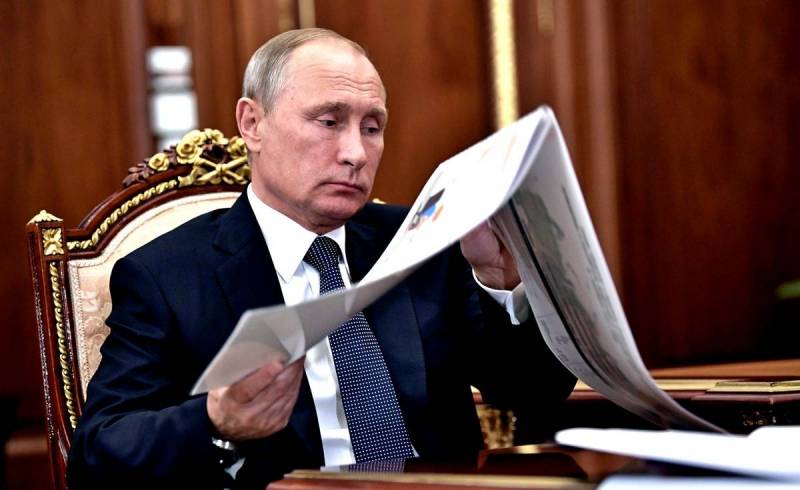 "Sputnik V" in Russia was called the world's first vaccine capable of protecting against coronavirus. However, the megalomania of the Kremlin and Putin personally makes it impossible for its widespread use and may do a disservice on the path of further development of the Russian Federation. Writes about this edition from Germany Handelsblatt.
The coronavirus epidemic is raging in the Russian Federation, and some regional hospitals are turning into morgues - the dead are piled up under awning awnings, and people still do not see a real means of salvation, relying on faith for a century-old habit.
The Russian authorities publicly announced the creation of the Sputnik V antiviral vaccine, without waiting for the results of the full cycle of clinical trials and without providing information about the studies. However, the vaccine was registered, and Putin personally promised universal vaccination. However, over time it became clear that the country does not have the necessary capacities to create a drug in mass volumes. It also turned out that the vaccinated Russians still get sick with Covid-19.
If successful in creating a means against a new virus, Russia would have the opportunity to be at the forefront of the fight against this scourge with all the ensuing advantages - the Russian vaccine does not need to be cooled to minus 80 degrees, as it should be done in relation to the tool developed by Biontech. The Russian Federation could get a new significant export item, along with raw materials, vodka and weapons. But, according to Handelsblatt, this was prevented by "Putin's nationalist arrogance and megalomania."
If the Russian Federation wants to become a global player in the medical sector, the country should rely on transparency and cooperation ... But Putin is again becoming an obstacle to Russia's development
- German experts note.