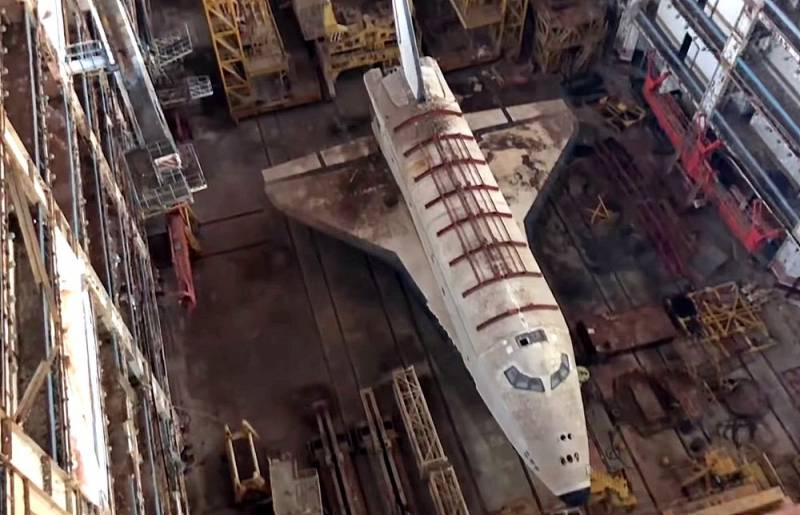 Roskosmos finally found the owner of the second flight prototype of the Soviet spacecraft Buran and its technological model. The latter are stored at the Baikonur cosmodrome and, as it turned out, do not belong to an individual, but to RKK Baikonur. This was announced yesterday by the head of the aforementioned rocket and space company Musa Dauren.
Earlier, Dmitry Rogozin said that the Russian space agency would like to buy the Buran from its owner in order to transfer it to the museum. However, it was not possible to find the owner of the legendary shuttle for a long time.
And so, the owner of the Buran 1.02 and the OK-MT 0.07 PM responded himself. The fact that both devices are on the balance sheet of RKK Baikonur. wrote the director of the enterprise in a comment under Dmitry Rogozin's post on Twitter. At the same time, Musa Dauren emphasized that his rocket and space company spent significant funds to preserve the relic ships intact.
In turn, the head of Roscosmos thanked his colleague from Kazakhstan for the response. At the same time, Rogozin expressed concern about the storage conditions for unique products and expects to discuss the future of the devices with the owner in the near future.
Recall that we are talking about the second flight model of the Soviet "competitor to the American Shuttles." The first Buran, which made a single flight in 1988, was destroyed during the collapse of the roof of the assembly and testing building at Baikonur.