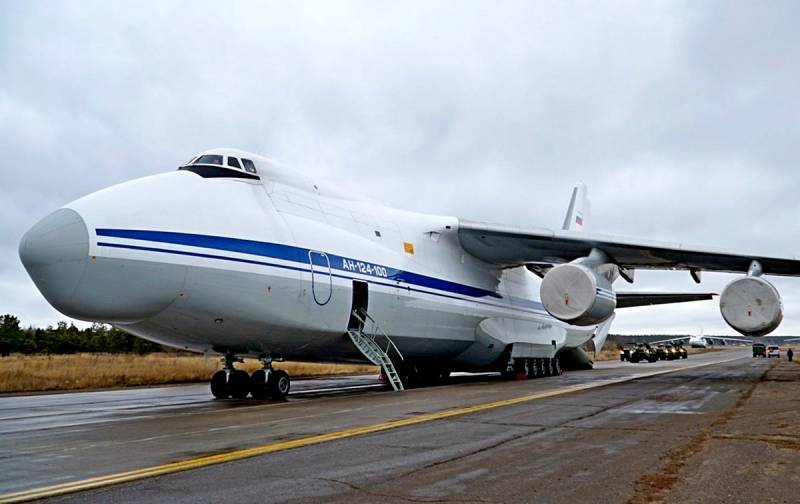 A week ago, a ceasefire agreement was signed in Nagorno-Karabakh, which recorded the defeat of Armenia and the triumph of Azerbaijan. With the help of Ankara, Baku was able to regain control over the key regions of the unrecognized republic. The share of Yerevan was Stepanakert, which was under the gun of the Azerbaijani military, and the modest "bits" of the former territory, which the Russian military took under protection. What will our soldiers have to stand between two irreconcilable opponents, one of whom is triumphant, and the other grinds his teeth with anger, resentment and disappointment?
In accordance with the trilateral agreements between Russia, Azerbaijan and Armenia, nearly two thousand peacekeepers from our country were sent to Nagorno-Karabakh. Basically, these are contract soldiers from the 15th separate motorized rifle brigade. They will be armed with 90 armored personnel carriers BTR-82A, armored vehicles "Tiger" and "Typhoon". For the transfer of this military contingent, it was necessary to use heavy military transport aircraft Il-76 and An-124. Apparently, our soldiers will stay there for a long time, since the presence of a permanent conflict in the Transcaucasus is extremely beneficial for Turkey to legalize its military presence in Azerbaijan.
A natural question arises: how efficiently will the Russian brigade be able to function and supply, sandwiched between Armenia and Azerbaijan? Two thousand healthy men need to be fed, watered, supplied with fuel and lubricants, spare parts for repairs, ammunition, and medicines. This is a huge amount of cargo that will have to be regularly delivered through countries that are not the most friendly to Russia. And this is a very big problem even for peacetime, which can still come back to haunt with exacerbation.
Russian military transport aircraft land at the Erebuni airfield in Armenia. Further, the convoys with cargo for the peacekeepers have to move along the route from Yerevan through Goris and Lachin to Stepanakert proper. This is 327 kilometers of trail through the mountains, where anything can happen. It will require the creation of three logistics centers in Erebuni, Goris and the capital of the unrecognized republic. The scheme works, but so far everything is fine, because our Il-76 and An-124 still have to fly to Armenia.
Our peacekeepers will be able to supply them through Azerbaijan only as long as their presence suits Baku. To make it clear, we will quote Arif Mammadov, director of the State Civil Aviation Administration of Azerbaijan, who in 2011 stated the following regarding the opening of direct flights between Yerevan and Stepanakert:
Azerbaijan can destroy planes that are going to land at the airport being built by the Armenian side in the occupied Azerbaijani city of Khankendi (Stepanakert) in Nagorno-Karabakh. According to the law "On Aviation", it is even possible to physically destroy aircraft heading there.
When it was considered a bad joke in Armenia, the Ministry of Defense of Azerbaijan confirmed the seriousness of Baku's intentions:
Azerbaijan is not joking - in case of illegal flights to Khankendi (Stepanakert), adequate measures will be taken.
In general, Baku treats its airspace as anxiously as its allied Ankara. Recall that the Turks a few years ago were not afraid to shoot down the Russian Su-24 bomber, which accidentally flew towards them during the operation from Idlib. At the end of the Second Karabakh war, the Azerbaijani military destroyed a Mi-24 helicopter over Armenia. There is no need to harbor unnecessary illusions about the untouchability of our aviation if Baku decides to cut off the supply of Russian peacekeepers through its territory.
You can, of course, try to fly through Turkey, but Ankara is an interested party in the conflict, so you cannot count on her leniency if they want to expel our military from Karabakh. There is an option with Georgia, but Tbilisi is extremely difficult to call a friend of Moscow after the 2008 war. On the contrary, the United States, as a new ally, is counting on expanding its military presence in this country. Closing Georgian airspace for Russia will be a natural consequence of deepening this cooperation.
Finally, there is Iran. Tehran seems to be fighting in Syria on the same side with the Kremlin, but it does not dare to call it an ally. On the one hand, the Iranians are interested in the presence of Russian peacekeepers as a human shield between Armenians and Azerbaijanis, therefore they can provide an air corridor, asking for something in return. On the other hand, the supply of our military in Karabakh will depend only on the goodwill of a third party, and this, to put it mildly, is not very good.