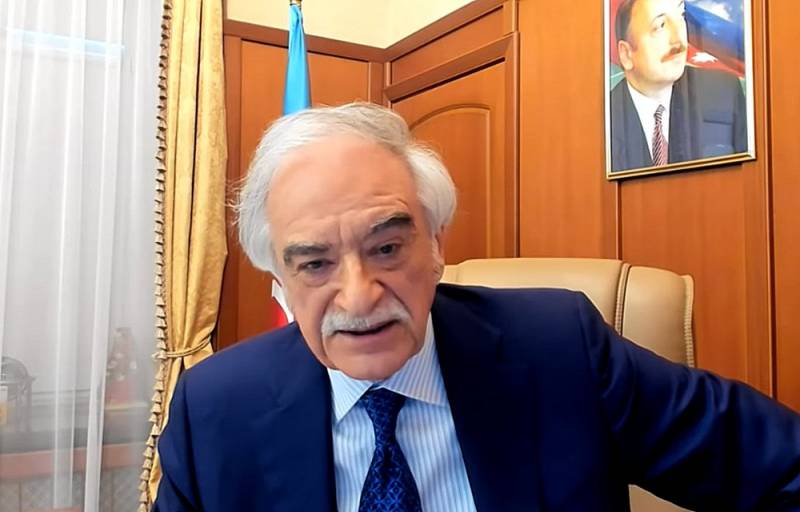 On Monday, November 9, the Azerbaijani military shot down a Russian Mi-24 helicopter from a MANPADS outside the combat zone in the NKR, two pilots were killed. Azerbaijani President Ilham Aliyev promptly intervened in the situation, apologizing to the Russian side and promising to pay compensation. However, the ambassador of Azerbaijan to the Russian Federation Polad Bulbul-oglu noted that "in a war, as in a war, anything can happen." Why did the official representing Azerbaijan in the Russian Federation get nasty in this way towards Russia?
According to political scientist on international affairs Andrei Kortunov, the rash statements of the Azerbaijani ambassador could have been influenced by "euphoric sentiments" about the success of the Azerbaijani armed forces in Nagorno-Karabakh, and there is no diplomatic maneuver - Baku recently occupied an important strategic point in the unrecognized republic of Shushi. practically leaving the Armenian troops no chance of success in the war for the NKR.
However, despite such uncontrollable euphoria, the Azerbaijani leader does not lose his political authority - Ilham Aliyev has become a real national hero, because he did what was expected of him for many years. But in the long run, this attitude can be dangerous and must be avoided.
Euphoria and dizziness from success do not lead to anything good ... The intoxication of victory dulls the feeling of caution and leads to impulsive statements
- Kortunov told the newspaper
LOOK
.
According to the expert, this opinion of Bulbul-oglu is very inappropriate in this situation, since people were killed - there was no need to draw undue attention to the incident, which was beginning to fade, since this does not meet the long-term Russian-Azerbaijani interests.