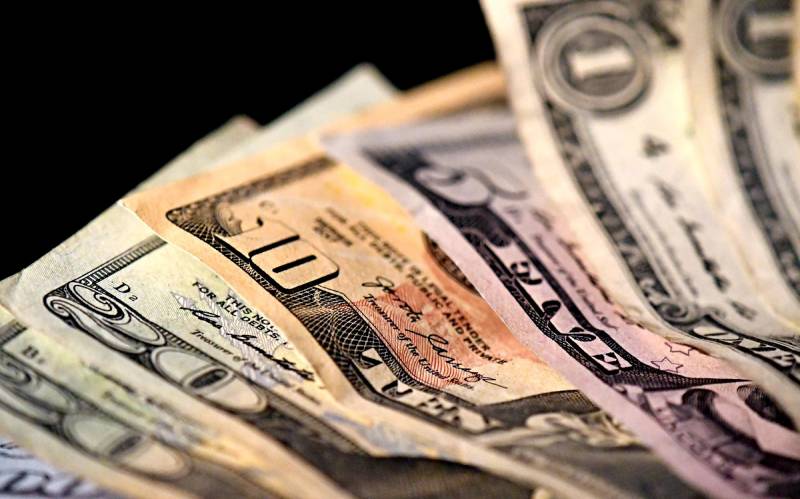 The European Union, Russia and China are determined to squeeze the dollar out of world markets and reduce its role as a reserve currency - the process of transferring settlements between the EU countries, Moscow and Beijing to national means of payment is gaining momentum. The Trumpet writes that the US currency is going to be replaced by the euro, rubles and yuan.
This year, the share of the dollar in settlements between Russia and European countries fell below 50 percent, although half a century ago it was about 90 percent. In bilateral monetary transactions between countries, the euro began to take a large share - about 30 percent, as well as the yuan and the ruble - in aggregate about 24 percent. The share of the European currency in the export settlements of the Russian Federation and the EU grew from the end of last year to the first quarter of 2020, inclusive, from 38 to 43 percent. Since the introduction of the euro, the share of the dollar in the reserves of the world's central banks has dropped from 70 to 60 percent.
According to analysts from the Foundation for the Defense of Democracies (PDD), China seeks to replace the dollar with the yuan and become a world industrial empire, and this idea is based on cooperation with the German industry. In turn, European Commissioner Gunther Etinger called for the de-dollarization of the European continent and the creation of a "monetary counterbalance" to the American currency.
Policy
Europe is talking about the need to create a "new Bretton Woods" and replace the dollar with the euro as the main means of payment on a global scale.
The German-led European Union will soon join forces with Russia, China and Japan to cut off the US from most markets
- believes the chief editor of The Trumpet Gerald Flury.
According to the expert, the outlines of such a union are already quite visible, and its strengthening will bring big problems to the dollar's domination.