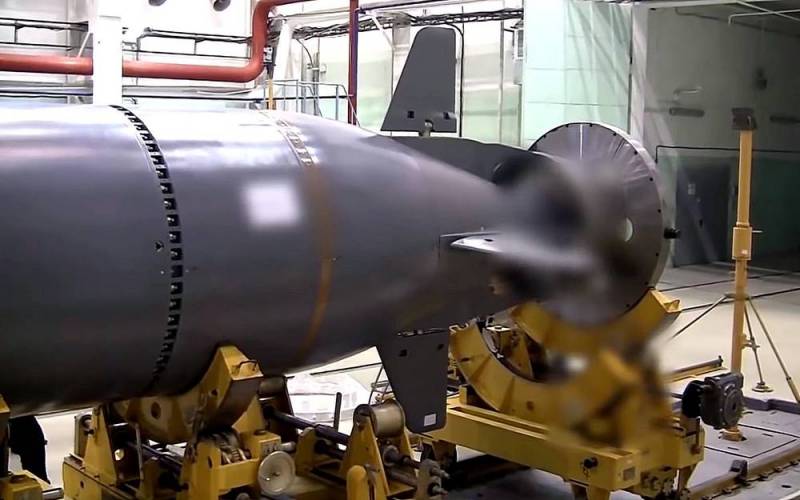 The Pentagon is stepping up work on the Hammerhead program, which provides for the creation of a sea anchor mine of the same name, equipped with an anti-submarine torpedo. The new device will replace the similar Mk 60 CAPTOR system removed at the beginning of the XNUMXs.
It is assumed that Hammerhead will be able to detect an enemy submarine within a radius of 10 nautical miles from itself and attack it with a 324-mm self-guided torpedo of the Mk 46 series. According to American military experts, such a system will be able to reliably protect the US coast from Russian strategic nuclear submarines and even the autonomous Poseidon ". However, the last statement raises doubts.
The domestic drone is nothing more than a super-deep-sea torpedo equipped with a nuclear power plant and carrying a nuclear warhead. The underwater explosion of our "Poseidon" will unleash a tsunami on the coast of the States, which will sweep everything 300 km inland.
In addition, the Russian drone can "sneak" at a speed of 37 km / h, which makes it possible to detect it only at a distance of no more than 1,7 km. At the same time, it is capable of covering distances of 10 thousand km, walking at a depth of 1 km and, if necessary, accelerating to 200 km / h.
The promising American "Hammer", which should enter service only in 2028, will be able to hit targets with its torpedoes moving at a speed of no more than 55 km / h at a depth of no more than 450 meters. At the same time, the range of the Mk 46 does not exceed 7,3 km, and its speed is 48 km / h.
Based on the above characteristics, Hammerhead will not be able to protect the United States from Russian Poseidons. Even if a promising anchor mine by some miracle finds our "creeping" drone, its torpedoes simply will not catch up with it.