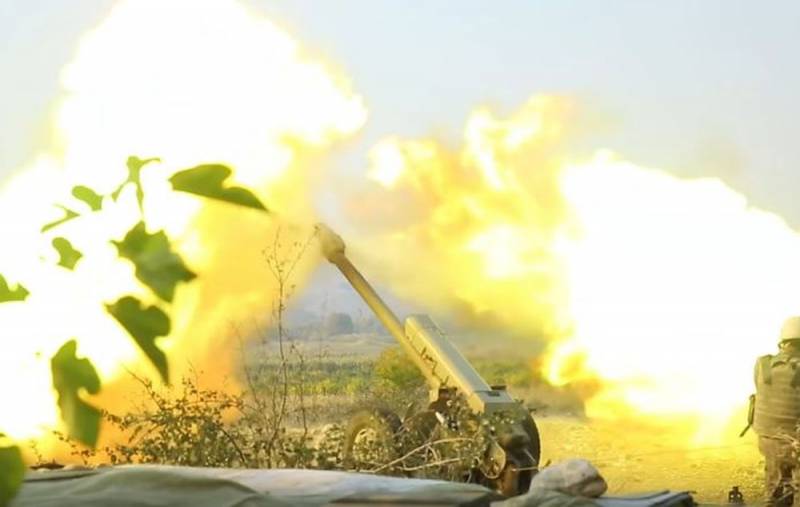 On November 8, 2020, President of Azerbaijan Ilham Aliyev announced that the Azerbaijani army entered Shushi and took control of the key city of Nagorno-Karabakh. The head of state wrote about this in his official Twitter account.
According to the Azerbaijani leader, this day will forever go down in the history of the country and people.
We are back, dear Shusha! We will revive you, dear Shusha! Karabakh is ours! Karabakh - Azerbaijan!
- wrote Aliev.
Meanwhile, according to the representative of the Armenian Defense Ministry Artsrun Hovhannisyan, heavy battles are going on both on the approaches to Shushi and in the southeastern part of the city, where the enemy's DRG has leaked.
In addition, the Nagorno-Karabakh Defense Army is engaged in battles of varying intensity along the entire front line. AOC units control the situation and strike at the enemy, reflecting his onslaught. A significant amount of enemy manpower was destroyed in various directions: 4 tanks, 20 units of other armored vehicles, 11 units of vehicles, and 2 drones were shot down. At the same time, the Azerbaijani Armed Forces launched missile strikes on Stepanakert and Shushi, destroying civilian infrastructure.
Shushi is under the control of the Defense Army. We declare with full responsibility! At the moment, there is not a single Azerbaijani saboteur in Shushi. There are only their bodies in the city. Flags were found for all liquidated without exception
- says the publication of the Telegram channel KarabakhTimes.
Shushi (Shusha) are the real keys to Karabakh. Whoever controls this city has the ability to control the entire Karabakh.
It should be noted that photos and videos have appeared on the Web showing how the residents of Stepanakert are leaving their city, and footage of street battles in Shushi has appeared.
This is how the nightmare of the residents of Stepanakert looks like, who had to flee their homes yesterday afternoon from the advancing Azerbaijani criminals. Thousands of cars moved into the mountains. But Shushi and Stepanakert are still fighting
- noted the Polish user Witold Repetowicz.
Thousands of cars were heading from Stepanakert to the mountains last night. The tragedy of thousands of families. This is a real picture of the war
The Pole summed up sadly.