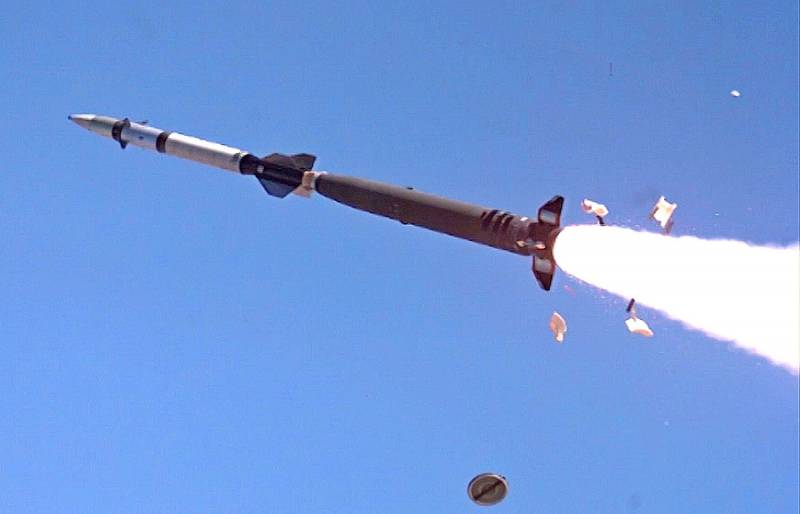 A new type of weapons should appear in Russia, which will become the missing link between the powerful Iskander OTRK and all types of cannon and rocket artillery. At the same time, it should become "almost hypersonic" and interspecific: it should be used both in the ground forces and in the aviation and in the navy. This is our "wunderwaffe" will be called "Klevok-D2".
According to
"Izvestia"
, the new missile will become a real thunderstorm for enemy tanks and other armored vehicles, headquarters and command posts, planes and helicopters peacefully parked:
"Klevok-D2" will receive wings that unfold after launch and a ramjet engine (ramjet engine) ... On it, it will accelerate to several thousand kilometers per hour in 40 seconds.
Due to its compact dimensions (length - 3500 mm, diameter - 210 mm) and a weight of 130 kilograms, the rocket can be easily installed on the "Tiger", and on the coast guard boat, and on the suspension of the aircraft. A flight range of 100 kilometers will allow the missile system to hit targets at tactical depth with high accuracy, and a speed of Mach 5 will make its strike almost irresistible. In the domestic press, Klevok-D2 is even called a mini-Iskander. This is, of course, an exaggeration, but not very big. There will be a "little thing" useful in the Russian military economy.
The development of the rocket will be carried out by the Tula Instrument Design Bureau named after V.I. academician Shipunov. The project is not being built from scratch; it is based on the Hermes interspecific missile system. This complex of guided missile weapons is designed to destroy single and group targets, such as armored vehicles, fortifications, low-speed aircraft and floating craft. There are several basing options: ground, aviation, ship and stationary for the needs of the coast guard. The missile's flight range is all the same 100 kilometers, which brings Hermes closer in performance to operational-tactical complexes at an incomparably lower price.
There is no doubt that both "Hermes" and its counterpart "Klevok-D2" will be in great demand in the Russian army and among foreign customers. However, it is necessary to understand that making an "almost hypersonic" version of the missile system will be a non-trivial task.
The ramjet engine (ramjet) is not capable of providing the declared speed of Mach 5. This will require its hypersonic version (scramjet). Certain developments in this direction were carried out at the "Raduga" design bureau even during the Soviet Union and later at the Central Institute of Aviation Motors. P.I. Baranov, but only some experimental prototypes are known. A serial hypersonic ramjet engine does not yet exist in our country. It will take years of difficult work in order to give the missile system the declared speed characteristics, so it is likely that it will appear in the army in the thirties.