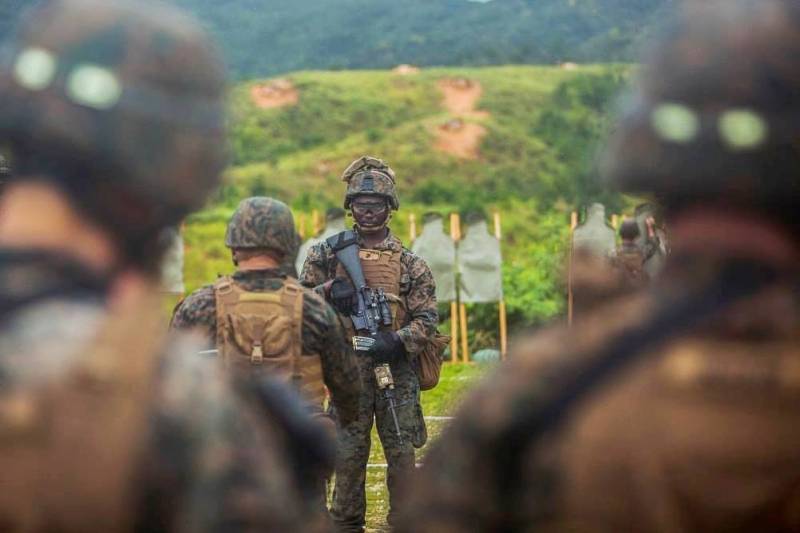 The United States is partially withdrawing its troops from the Japanese prefecture of Okinawa and deploying them throughout the Pacific Ocean. Hawaiian writes about it
news
Honolulu Civil Beat portal.
New facilities ready to receive military personnel are currently being completed in Guam, the Northern Mariana Islands, Hawaii, and also in Australia. The construction is financed by the Japanese authorities. The territory freed from the use of the US military will be returned to the Okinawa Prefecture authorities.
Earlier, the media reported that, as part of a growing alliance between the two countries, an agreement was reached that the United States would withdraw about half of its total number of Marines, that is, about 9000 troops, to Guam and Australia. The Northern Mariana Islands and Hawaii have not previously featured as targets for relocation of bases.
In addition, it was announced that some of the objects will be transferred within the same Okinawa, but to a less populated part of it.
Previously, the behavior of American military personnel in the prefecture was the cause of criticism and protests. Americans here often become heroes of crime chronicles, including rape, road accidents and fights. In addition, regular exercises pose a threat to local residents and infrastructure.
The significant presence of US military forces in Okinawa Prefecture has been causing tensions for years. Okinawa accounts for less than 1% of all Japanese land mass, but there are two-thirds of American military bases in Japan - and about half of the entire 50 contingent - according to the same Honolulu Civil Beat report.
Earlier, a number of experts and the media have already noted the fact that neither the Japanese government nor the population wants to truly break allied relations with the United States. According to the general opinion of the islanders, the US military maintains peace and stability in the region, so no one wants their complete withdrawal. It is only a question of reducing the apparently over-presence.
Okinawa Prefecture was under American occupation from 1945 to 1972, after which it was returned to Japanese sovereignty along with the other Ryukyu Islands. Thus, the United States hoped to bring down the anti-Americanism that existed in the then Japanese society, which, in general, was achieved.
It is noted that, despite the reduction of the American military contingent in Japan, in fact, bilateral cooperation is only gaining momentum.