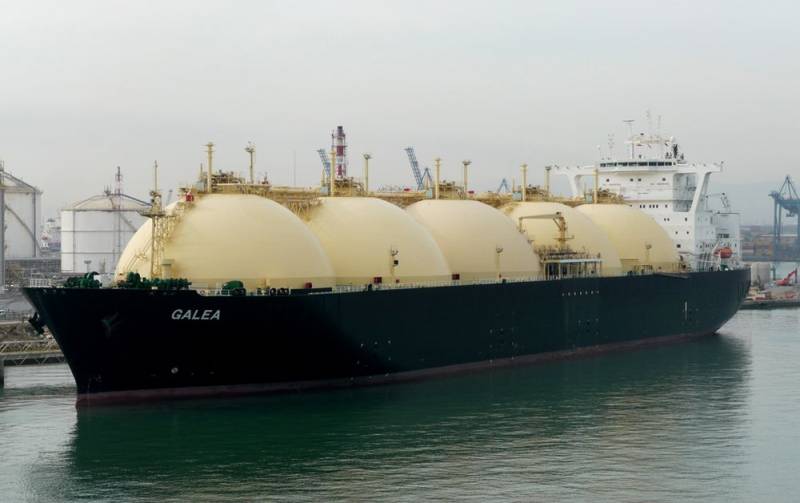 The French energy company Engie refused to sign a 20-year contract with the American company NextDecade from Texas for $ 7 billion. The parties studied the possibility of supplying liquefied natural gas to France from the Rio Grande LNG LNG plant, which the Americans planned to build in the United States.
Engie and NextDecade's negotiations were initially negatively perceived by environmental activists who opposed such a contract.
In addition, official Paris was not delighted with the possible prospects. He expressed serious concern about gas production by hydraulic fracturing in the US states of Texas and New Mexico, as a result of which large amounts of methane are released into the planet's atmosphere. The French viewed US LNG supplies as violating their country's long-term climate strategy.
Engie decided not to continue consulting with NextDecade on this project
- the representative of Engie clarified on November 3, 2020 to the French newspaper Le Monde.
Friends of the Earth, an international environmental organization operating in 74 countries around the world, expressed satisfaction with the decisions taken by the French government and Engie. It should be noted that Engie is 35,7% owned by the French government and is Gazprom's partner in the Nord Stream 2 project.
At the same time, the American Republican Senator Kevin Kramer wrote a letter to the Elysee Palace. In it, he threatened French President Emmanuel Macron that "the act could have negative consequences" and will certainly affect relations between Washington and Paris.
Following the aforementioned letter, another letter was sent from the USA to France. This time signed by 24 Republican senators and not so emotional. Legislators cited data from the US Department of Energy, according to which methane emissions from American LNG "along the entire chain" are lower than those of Russian pipeline raw materials.