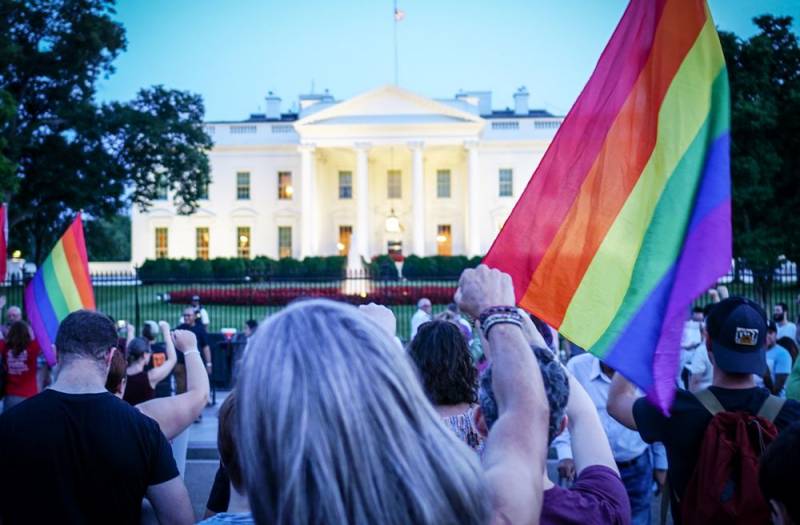 As of 13:30 Moscow time on November 5, 2020, the intrigue in the presidential elections in the United States remains. The votes are still counted there. This is the first time in many years that the voting results were not announced the next day. Moreover, the current President Donald Trump has already drawn attention to some of the oddities of the vote.
Republican Trump said that overnight his apparent leadership in some states "began to magically disappear." This happened immediately after they began to take into account the results of the mail vote, which he considers "stuffing ballots" for Democrat Joe Biden.
In this regard, it is highly likely that the winner will be Joe Biden, who will eventually receive 270 electoral votes after their vote on December 14, 2020. It should not be forgotten that presidential elections in the United States are not direct. There, between the citizens and the main seat of the country, there is a gasket in the form of an electoral institution.
According to some experts, Trump will disagree with the results and will not admit his defeat in the election. For example, about this
"Izvestia"
said Professor Anders Aslund, an expert of the Atlantic Council (in 2019, the Ministry of Justice of the Russian Federation included The Atlantic Council in the list of foreign and non-governmental organizations whose activities were recognized as undesirable in Russia).
He is confident that Biden won. At the same time, the Democratic Party candidate set a record in the entire history of the United States. More than 70 million Americans voted for it.
The problem is that Trump will undoubtedly challenge Biden's victory. Numerous cases will go to the highly politicized Supreme Court, where Trump has a solid majority. So far, everything looks like the worst possible outcome for well-being and democracy in the United States.
- explained Aslund.
At the same time, political scientist Eduard Lozansky noted that since Trump has already announced his victory, he will not just admit his defeat and the election results. Courts and scandals will be sure.
In turn, the director of the Franklin Roosevelt Foundation for the Study of the United States at Moscow State University, Yuri Rogulev, specified that the American Constitution does not provide for a procedure for canceling elections, holding an additional vote, a second round, and the like. However, he does not exclude the possibility that in some states they may recount the votes. But in the country as a whole, no one will do this.