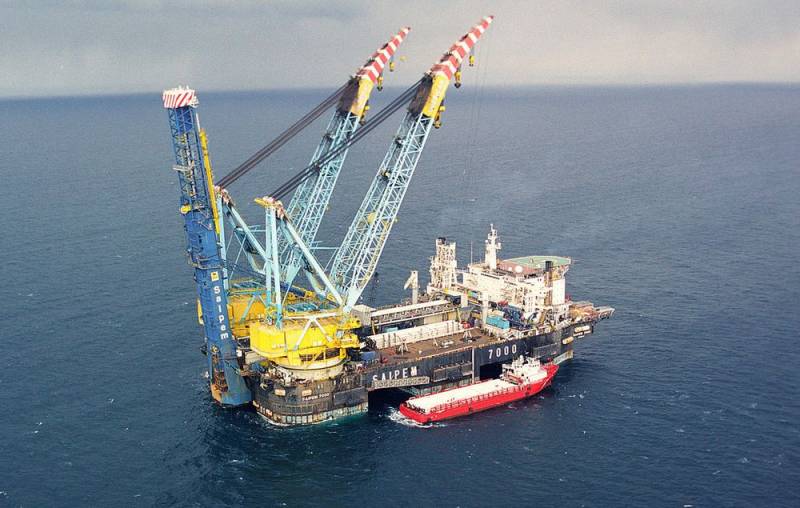 The counting of votes in the presidential elections in the United States has not yet been completed and the outcome of the presidential race has not been determined. But the likelihood of victory for Democrat Joe Biden is high enough. As of 10:00 Moscow time on November 5, 2020, he has 72 million votes (50,4%), while Republican Donald Trump still has 68,5 million (48%). At the same time, Russia, to all appearances, is beginning to complete the construction of Nord Stream 2, without waiting for the final results of the American will.
In the area of ​​the German port of Mukran and the Russian Kaliningrad, a grouping of a special fleet continues to concentrate to complete the construction of a gas pipeline running along the bottom of the Baltic. According to navigational resources, the supply vessel Ostap Sheremet, associated with Gazprom, as well as Artemis Offshore, Finval and Umka, which belonged to the Marine Rescue Service, and Erri, Singapore's Intan OSV Ptr Ltd., are already in the adjacent water area.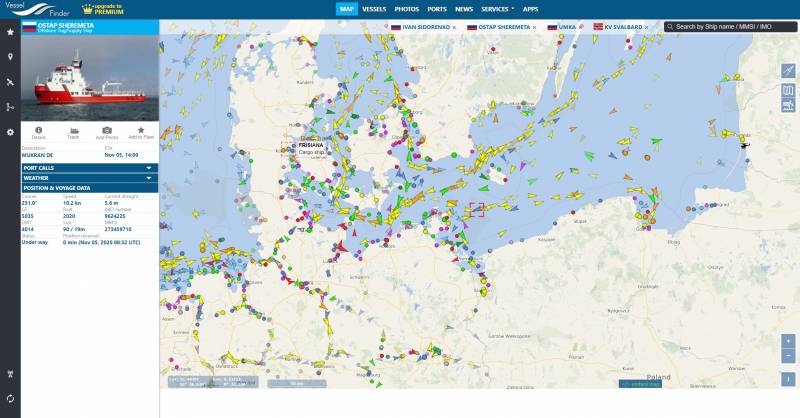 The crane-assembly pipe-laying vessel "Akademik Chersky" is located in Mukran. For several weeks it conducted ship tests at the Curonian Spit after retrofitting and modernization. Now KMTUS is ready to start working.
At the same time, a number of Russian experts commented on how the results of the US elections could affect the implementation of the gas transmission project. According to the director of the Institute of Social
economic
Research of the Financial University under the Government of the Russian Federation Alexei Zubets, expressed to the agency
REGNUM
, if Biden becomes the president of the United States, then Russia will have a chance to finish building Nord Stream 2 and not fall under the next American sanctions.
He is confident that Biden will try to mend relations with the European Union and China, so additional restrictions against Russia are unlikely.
In this sense, Biden is more interesting for the Russian Federation than Trump. He is an openly weak politician. He will definitely not have time to unleash new conflicts.
- added the Jag.
In turn, Aleksey Grivach, Deputy Director General for Gas Issues of the National Energy Security Fund (NESF), doubts this. In an interview
Baltnews
he noted that under Biden, the United States would not completely abandon its opposition to Nord Stream 2, but there could be some progress in this matter. Biden will foster a transatlantic dialogue, but in so doing he will try not to harm the American oil and gas industry.