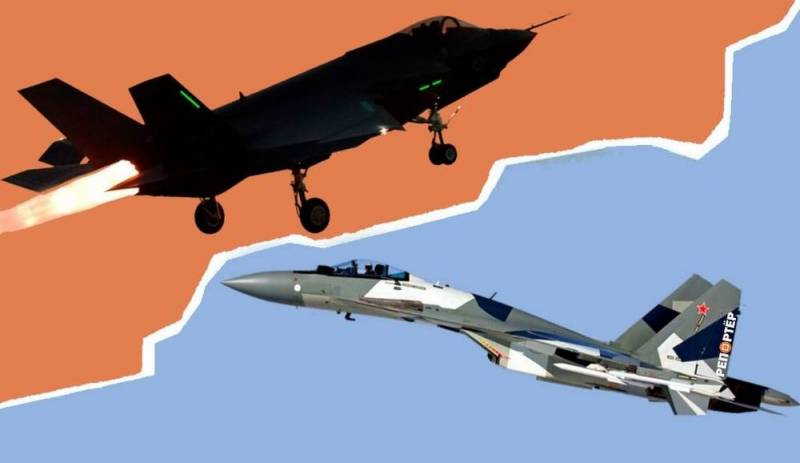 In 2017, the UAE and the United States began negotiating the sale of the fifth generation F-35 stealth fighter-bombers to Dubai. However, the Americans were in no hurry with the deal and stopped consultations on this issue due to
political
circumstances, writes the Indian edition of the EurAsian Times.
USA
agreed
to sell the F-35 to its Gulf ally only in 2020. This happened after the UAE recognized the state of Israel. According to experts, the presence of the F-35 from the Arabs may affect the balance of power in the region.
It should be noted that over the past few years, the UAE has also been negotiating with Russia on the acquisition of 35 ++ generation Su-4 multipurpose super-maneuverable fighters, and Moscow was just one step away from selling a squadron of these aircraft to Dubai. But in the end, the Arabs abandoned the best option in favor of the worst.
Today the F-35 and Su-35 are two of the most advanced fighters in the world. Moreover, the "Russian", deprived of stealth
of technologies
, in some respects surpasses the American stuffed with cutting-edge and advanced developments.
The F-35 is inferior to the Su-35 in terms of speed and maneuverability, whose engines have three-dimensional thrust vector control. At the same time, the Su-35 is more difficult to detect the F-35 in the air, but the pilots are assisted by ground-based radars. In addition, the Russian combat vehicle has an excellent electronic warfare system and a jamming system. In fact, the advantages of one of the fighters in one of the characteristics are offset by a competitor in another area.
The Su-35 climbs 50 m / s faster than the F-35, but the Russian has two engines, while the American has only one. Therefore, the F-35 wins in energy efficiency, but hopelessly loses to the Su-35 in maneuverability. Moreover, the F-35 cannot compete with the F-22 Raptor and even the F-16 in this. In modern combat, only skill and experience can save an F-35 pilot from death.
In terms of armament, the F-35 carries missiles only in its internal limited compartments. Therefore, it is desirable for an American to engage in battle at a distance, avoiding rapprochement with a Russian. At the same time, the Su-35 is armed with a whole arsenal of various ammunition.