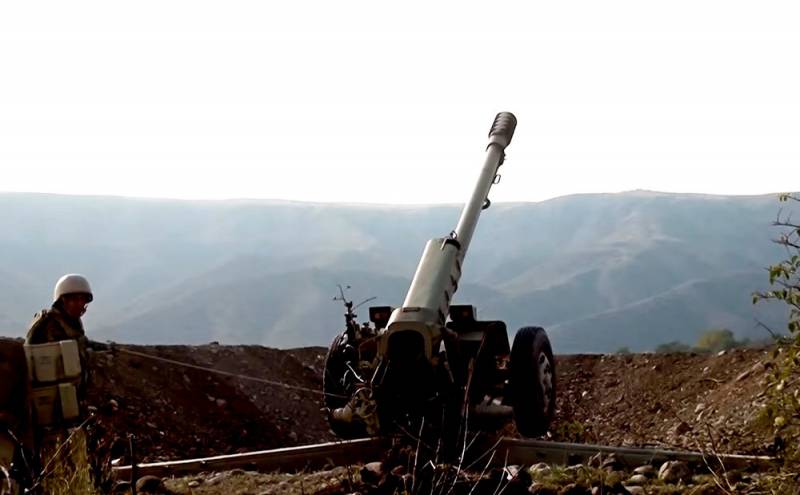 During a speech on state television on November 3, Iran's Supreme Ruler Ayatollah Sayyid Ali Khamenei called on the parties to the Nagorno-Karabakh conflict to cease fire and start negotiations. At the same time, he stressed that Baku has the right to liberate Karabakh from the occupation forces.
Azerbaijan has the right to liberate its occupied territories
- emphasized Khamenei.
The Foreign Ministry of Azerbaijan appreciated the words of the Ayatollah, as well as the visit to the region of the special envoy of the Iranian president for the settlement in the NKR and the deputy head of the Ministry of Foreign Affairs of the country Abbas Arakchi, the Iranian Mehr news agency reported. Arakchi last week visited Russia, Turkey, Armenia and Azerbaijan, unveiling the Iranian authorities' plan to end the military confrontation in Nagorno-Karabakh and the beginning of the political settlement process.
The Iranian spiritual leader also expressed concern over the presence of terrorist groups fighting on the side of Baku in the war zone and warned that if their activity near the border with Iran intensifies, Tehran's reaction will follow immediately. In October, the Iranians deployed a military
machinery
to protect their territory from possible excesses on the part of militants. The Iranian Armed Forces also conducted large-scale air defense exercises, including units of the IRGC.