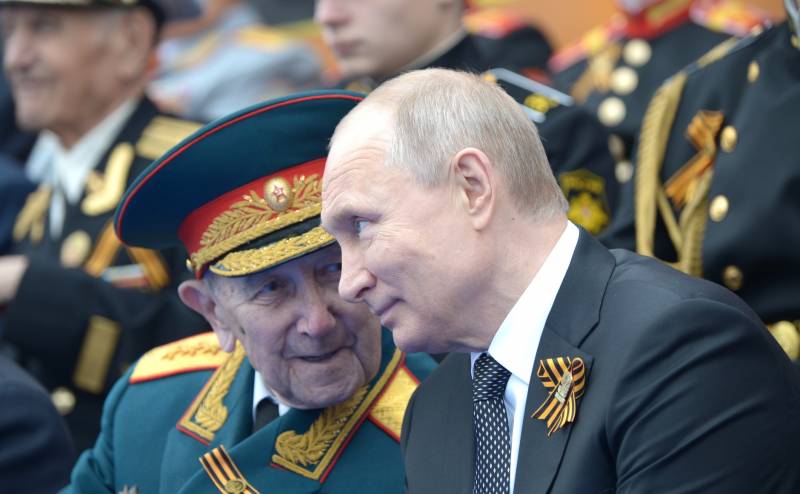 The enthusiasm of President Vladimir Putin for rewriting the history of World War II has already reached a new level, writes the Finnish portal Verkkouutiset, citing the opinion of "a famous Russian scientist" Andrei Kolesnikov.
Under the ban, it is alleged, were certain interpretations of the Molotov-Ribbentrop Pact, the war with Poland and the events in Katyn, the introduction of troops into the Baltic countries, as well as the Winter War with Finland. The publication notes that detailed measures are being taken to "silence" those Russians who adhere to a different version of history that differs from the official interpretation.
Kolesnikov believes that Putin is simplifying and mythologizing history in such a way that fewer and fewer Russians dare to seek the truth about past events. The reigning atmosphere is well illustrated by the fact that even the reputable non-governmental organization Memorial, which investigated the crimes of the Stalinist era, was recently classified as a "foreign agent"

- writes Verkkouutiset.
Comments from Finnish readers:
I recently read an article in the comments column on the YLE website claiming that the Winter War was in Finland's best interests. It also said that it was necessary to accept Stalin's demands [...]

- writes Erkki Myllylä.
It is well known that the incident in Mainilo was a provocation of the Soviets, of which Finland was accused, and the Soviet Union itself, they say, was forced to respond with a direct attack. The Soviets have admitted their guilt once before, but have since withdrawn that confession. The USSR still has to pay us war reparations and return Karelia

- replies to a previous comment by Jouni Niemelä.
Our President recently said that we are close to the pre-war mindset again

- added Seppo Myllylä.
After World War II, General Patton said America defeated the wrong enemy

- reminded Jone Sundman.
According to Patton, the Yankees should have kicked the Russians out of Europe, taking the Germans to help. Patton was right

- says Juhani Putkinen.
Yes, even if the Battle of Stalingrad was a turning point. But I think Putin doesn't appreciate all those food and
machinery
what the West put then [to the Soviet Union]. Without all this, the Russians might not have had enough time
- suggested Marko Hämäläinen.
Absolutely terrible things about Putin's despotism. Even the common truths about the Stalinist dictatorship cannot be consolidated. There is hope that falling oil prices will bring down their underdeveloped
the economy
- hopes Mauno Voutilainen.