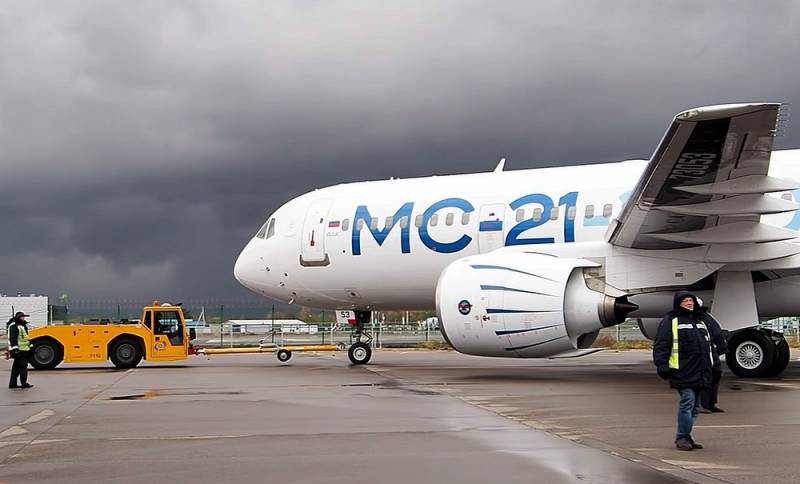 It seems that the "sabotage" that the Western partners tried to commit by refusing to supply composites for our promising MC-21 liner failed. The Ministry of Industry and Trade of the Russian Federation said that the process of launching the aircraft into serial production is proceeding according to schedule.
At the moment, it is known that the MS-21-310 version, equipped with the domestic PD-14 power plants, is preparing for the first flight tests. In addition, the serial assembly of structural elements of a promising liner made of composites developed in our country has started.
Experts emphasize that the characteristics of domestic materials fully meet all the requirements for the aircraft design. Consequently, the rejection of foreign products and the transition to Russian composites will not lead to a deterioration
economic
indicators and flight performance characteristics of MS-21.
It is worth recalling that the development of a narrow-body medium-range airliner started in 1993. The aircraft is being built on the basis of the Yak-242. The MC-21 made its first flight in 2017.
In the process of preparing for serial production of a promising aircraft, tests are carried out on prototypes of machines with foreign engines. The MC-21-310 model with a domestic power plant is preparing for the first flight. At the moment, it is testing software for integrating units and a liner control system.