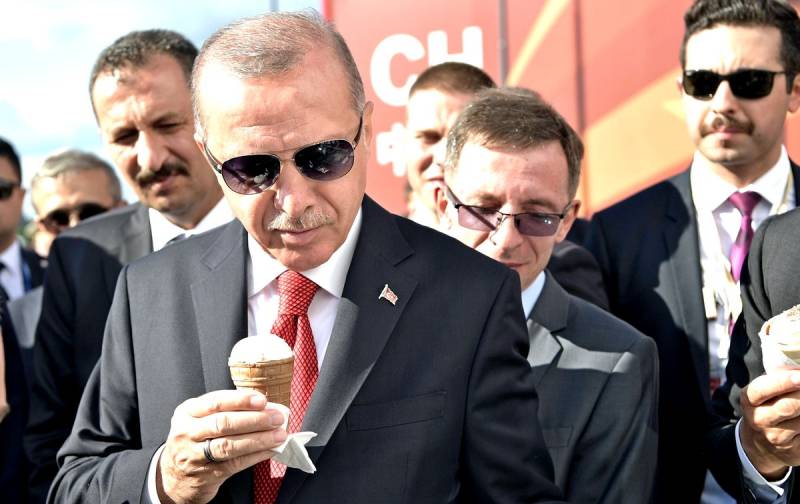 In recent months, the Turkish president has often gotten involved in various kinds of international conflicts. So, the other day, his quarrel with Macron hit the headlines of the media. However, according to the Financial Times, rivalry with the Russian Federation poses an even greater threat to him, and Putin was able to test the unmanageability and vulnerability of Recep Erdogan.
Until recently, Moscow and Ankara, being on opposite sides of the confrontation, could avoid mutual conflicts and work for common interests. But earlier this year, Russia, seeking to bring the entire territory of Syria under the rule of Bashar al-Assad, took action in Idlib, where Turkey has deployed its troops and Syrian supporters.
This week, the Russian Aerospace Forces struck a camp of pro-Turkish militants, as a result of which about 80 terrorists were killed - analysts associate these actions with Erdogan's support for Azerbaijan during the Nagorno-Karabakh armed conflict. Such actions by Russia throw the Turkish president off balance, and Putin was the first to show the vulnerability of his positions in the Middle East and South Caucasus regions.
It was only a matter of time before anyone tried to test the combination of uncontrollability and vulnerability of Mr. Erdogan. The first to do this was an ally of convenience, Mr. Putin.
- experts of the American edition believe.
The lack of control of the Turkish leader has long been known - Turkey's interests intersect in the Middle East only with Qatar. Erdogan, in his geopolitical aspirations, is trying to restore the greatness of the Ottoman Empire and acts in this regard, without looking back at other important players in the world
policy
- this is expressed in his conflicts with Macron, and in the confrontation with Russia, and in the deployment of Russian air defense systems, despite Washington's displeasure.
However, there is also vulnerability behind unmanageability. Waging war on several fronts at once is an overwhelming task for the Turkish army and
economics
... By focusing on Nagorno-Karabakh, Erdogan risks losing not only Syria, but Libya as well. And Putin stated this unequivocally by attacking pro-Turkish militants.