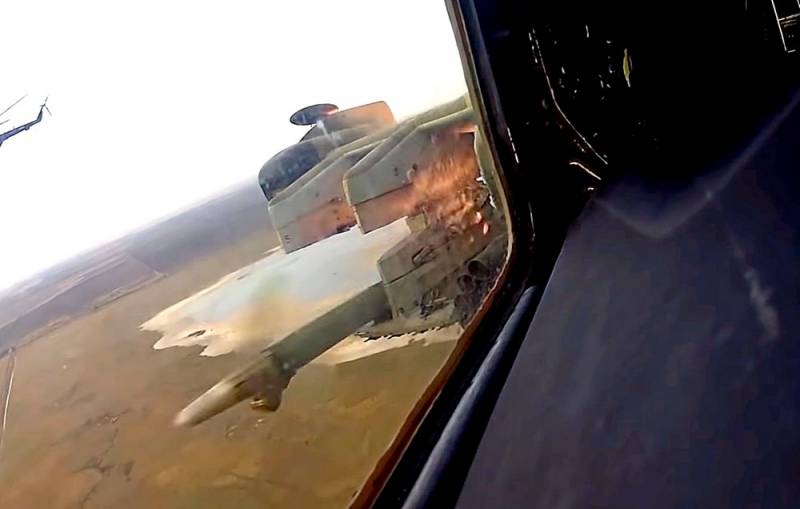 The first field tests of the modernized Vikhr-1 anti-tank guided missiles took place in the Krasnodar Territory. The firing of the latest ammunition was carried out by the pilots of the army aviation of the Southern Military District from the Ka-52 Alligator attack helicopter.
According to the press service of the Southern Military District, the missiles were launched from a height of 300 meters. In this case, the target was at a distance of about eight kilometers.
The main advantage of the complex is that the pilot has to perform a minimum of actions. This allows you to quickly destroy a potential target. As soon as an enemy object enters the scanning zone, automatic guidance occurs and the military pilot only has to press the trigger button.
The navigator of the Ka-52 helicopter Andrei Sokolov, who took part in the tests, was pleased with the complex and described the process of using it in a short phrase:
Discovered, pressed, forgot
During scheduled training flights, the Alligators fired more than 30 rounds of ammunition against armored and other targets. At the same time, it should be noted that the modernized anti-tank missile "Vikhr-1" is capable of striking not only ground, but also air targets, including those protected by active armor.