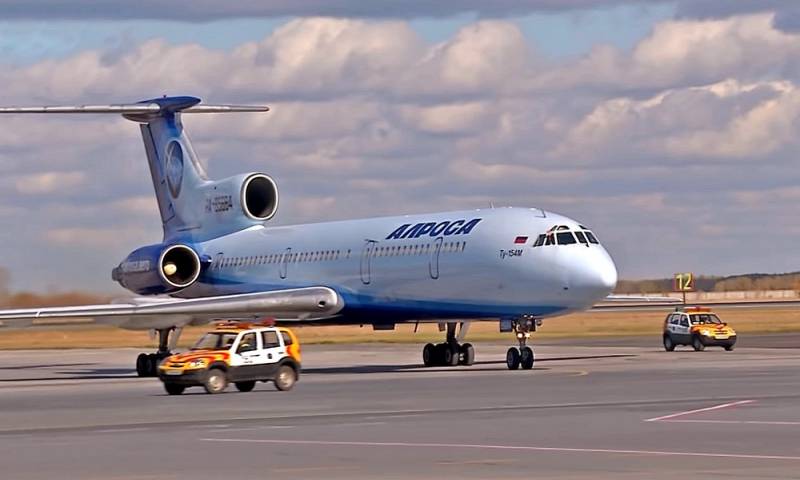 The last of the remaining in civil aviation in Russia, the most massive Soviet passenger aircraft Tu-154 made its final flight today. A medium-haul jet airliner belonging to the airline "Alrosa" delivered 140 passengers from Yakutia to Novosibirsk and went "to rest". Reported by the agency
RIA News
.
The reason for the decommissioning of the last Tu-154 was the end of the airworthiness certificate. It is not yet known what fate awaits the "legend" in the future. According to the head of the company "Alrosa" Andrey Gulov, until the final verdict is issued, the liner will be at the Tolmachevo airport.
Let us recall that the Tu-154 three-engine jet medium-range passenger aircraft was developed in the 60s of the last century. The liner made its first flight in 1968. Serial production of the aircraft lasted from 1970 to 1998.
During its existence, the aircraft has gone through more than 10 upgrades. The Tu-154M version was still produced in small series from 1998 to 2013 at the Aviakor plant in Samara. Since February 2013, the release of the liner was finally discontinued.
As reported, the last aircraft in the Russian aviation, numbered RA-85757, made a two-hour flight today from the city of Mirny to Tolmachevo airport. An experienced crew was entrusted with driving the car on the final voyage.