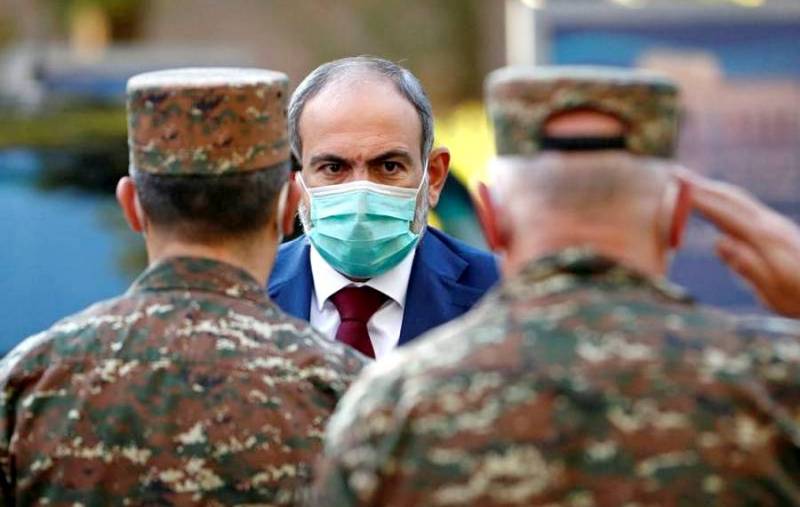 The Turkish expert on Russia, Professor Salih Yılmaz, told his readers why the attitude of the Russian Federation towards Armenia has changed on the Fikir Turu portal.
In particular, the author notes that Moscow for the first time since 1988 did not support
policies
Armenia in relation to Nagorno-Karabakh and declared its neutrality in the armed conflict. The main reasons for such changes, according to the expert, are that the Armenian government decided to become an outpost of the West in the Caucasus, while Azerbaijan pursued a more balanced policy.
It is possible that Baku is a competitor to Moscow in the oil and natural gas market, but it maintains a balance by buying weapons from the proceeds from Russia. Today 70% of the weapons used by the Azerbaijani army are Russian

- Mr. Yilmaz reminds.
On the other hand, Yerevan, despite the fact that it is a member of the Eurasian Economic Union and the Collective Security Treaty Organization, is increasingly developing close ties with the United States, especially after Prime Minister Nikol Pashinyan came to power in 2018.
The Russians noticed how the activity of US-funded non-governmental organizations, which played a large role in the revolution, intensified in the Transcaucasian republic.
The staff of the American embassy in Yerevan has been expanded by 2000 people, and cooperation with NATO has begun in many areas. Pro-Russian businessmen and politicians were arrested in the country, in addition, an investigation was launched against Gazprom at the suggestion of the United States. Measures were taken to reduce the role of the Russian language, Russian TV channels were ousted from the local information space.
Some ministers in the Pashinyan government, according to the text, even raised the issue of closing the Russian base in Gyumri.
In the international arena, Yerevan also caused problems for Moscow. Russia failed to invite Azerbaijan to the Eurasian
economic
union due to veto by Armenia. For the same reason, Pakistan, which does not recognize the republic because of the Nagorno-Karabakh problem, was unable to obtain observer status in the CSTO. At the moment, Armenia is a problem for Russia, the author of the article states.
According to the author, Yerevan wanted to draw the Kremlin into the current conflict, but "Moscow did not fall into Pashinyan's trap."
As for the presence of Turkey at the negotiating table for a settlement in Karabakh, they clearly do not want to see her there. But this is not the position of Russia today, but of Armenia, as well as, possibly, of the Western powers behind it.