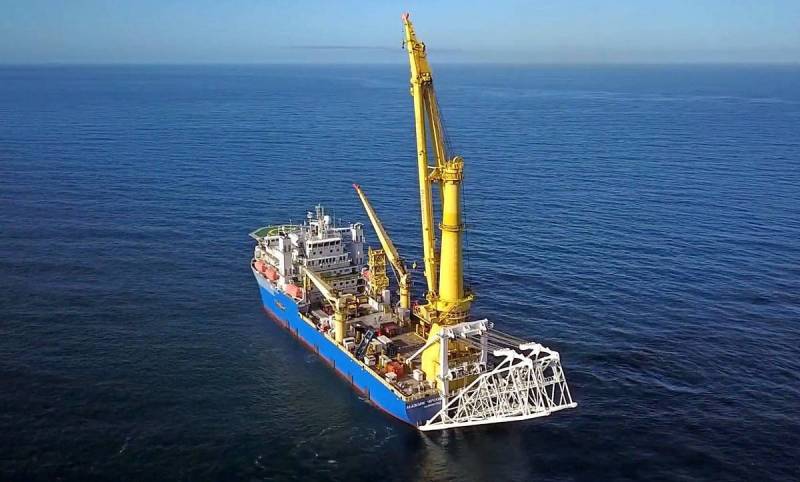 The Russian pipe-laying vessel "Akademik Chersky" on Sunday evening, October 25, after a few weeks of anchorage in the roadstead near Kaliningrad, headed south-west towards the German port of Mukran. He is accompanied by an anchor handling tug, tug and support vessel of project UT722A "Umka". Vesselfinder records the movement of Russian ships.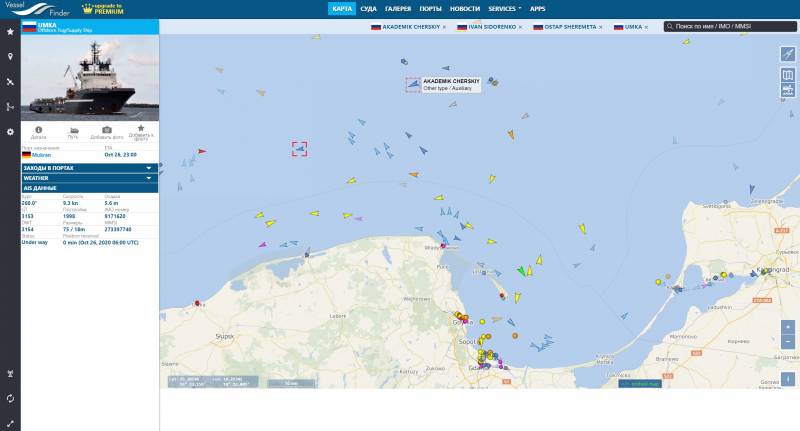 The port of Mukran is the location of the logistics base for the Russian pipeline Nord Stream 2. However, the relocation of the pipe-laying vessel may not be directly related to the completion of the gas pipe, since Gazprom's support ships Ostap Sheremeta and Ivan Sidorenko are still in the port of Kaliningrad. Perhaps we are talking about the continuation of testing additional equipment, which "Akademik Chersky" received a little over a month ago.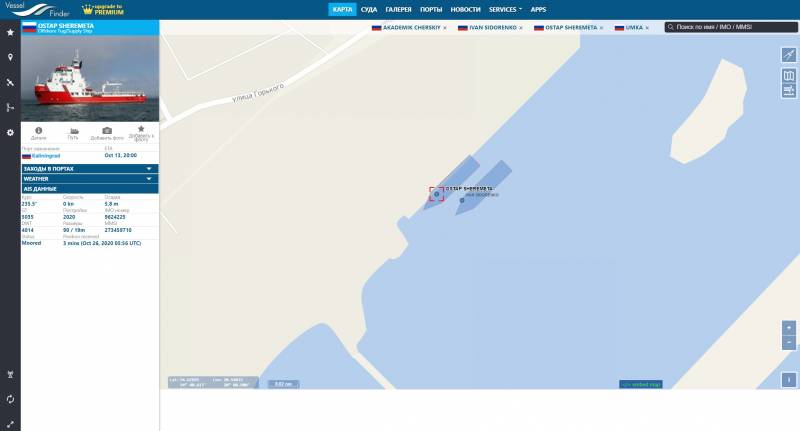 The Russian pipelayer sailed to Kaliningrad on October 7 after mooring at the Nord Stream 2 logistics center in the German port of Mukran for several months - the ship anchored near the Curonian Spit. Cherskiy and a number of other special-purpose ships began training activities on the Baltic shelf to continue construction of the pipeline.
According to a number of media outlets, one of the reasons for the delays in the completion of the construction of the SP-2 is the refusal of Western partners from insurance of Russian pipe-laying ships due to fears of American sanctions.