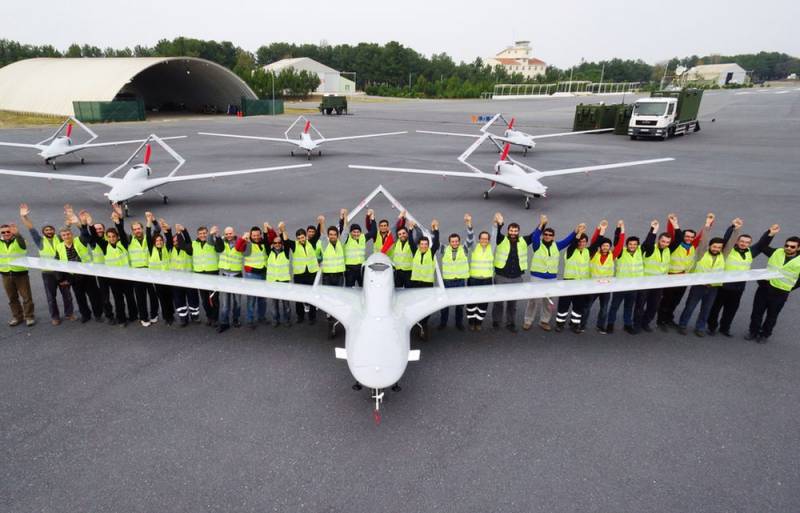 Bombardier Recreational Products of Canada, a world-renowned manufacturer of ATVs, snowmobiles and other outdoor products, said it is suspending the supply of drone motors "to countries with unclear use," Canadian media reported.
BRP recently "unexpectedly" learned that the power units produced by its Austrian subsidiary, BRP-Rotax GmbH & Co KG, are being installed on the Bayraktar TB2 (Bayraktar or Standard Bearer) Turkish operational tactical drones, which take an active part in the conflict in Nagorno-Karabakh.
The Canadians "thought" that the Turks would install the aforementioned engines on pleasure planes. Now the Turkish company "Baykar Makina", the manufacturer of these drones, was left without engines for them in connection with the situation in Nagorno-Karabakh. The drones were equipped with a Rotax 912 internal combustion engine with a 100 hp push-type propeller.
We recently learned that some Rotax motors are used in military drones. We immediately launched a thorough investigation
- the senior vice president of BPR Martin Langelier, who for some reason was not embarrassed by the use of Bayraktar TB2 drones in Libya and Syria before that, informed the Canadian media.
Note that on October 5, 2020, Canadian Foreign Minister François-Philippe Champagne announced that his country would stop supplying weapons to Turkey, since they could be used in Nagorno-Karabakh. This happened after reproaches were made to Ottawa that her
Technology
help kill Armenians and increase tensions in the region.
The minister noted that the Nagorno Karabakh problem needs to be settled through diplomatic means. He called on the parties to the conflict to stop hostilities and sit down at the negotiating table.