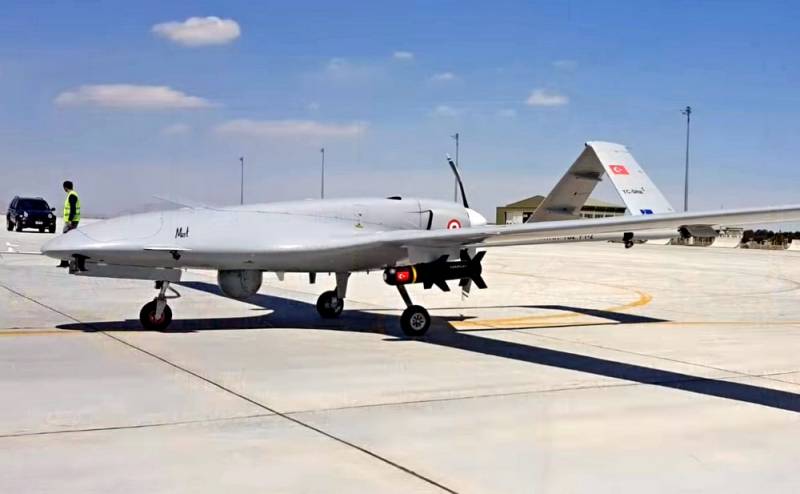 Turkish combat drones Bayraktar will definitely appear in Donbass in the light of the prospects for military cooperation between Turkey and Ukraine - the Armed Forces of Ukraine are already using homemade drones converted from copters there, destroying civilian buildings. This opinion was expressed by the war correspondent Alexander Kots in his column on
RT
.
The Bayraktar drone drones purchased by Kiev from Ankara, which showed themselves first in Syria and then in Karabakh, will sooner or later appear in the skies over Donbass
- says Kots.
During the trip of the Ukrainian delegation led by President Volodymyr Zelensky to the Turkish capital on October 16, several agreements were concluded regarding the development of air defense systems, the production of combat ships and drones, as well as the creation of two naval bases on the Black Sea coast of Ukraine.
At the same time, it is clear that Russia will have to react to the appearance of Turkish UAVs over the territories of the unrecognized republics. It is assumed that Moscow's actions will include saturating the DPR and LPR armies with short-range air defense systems. It is likely that the Buk-type air defense systems will appear in the Donbas, as well as a large number of portable anti-aircraft missile systems and electronic suppression systems.