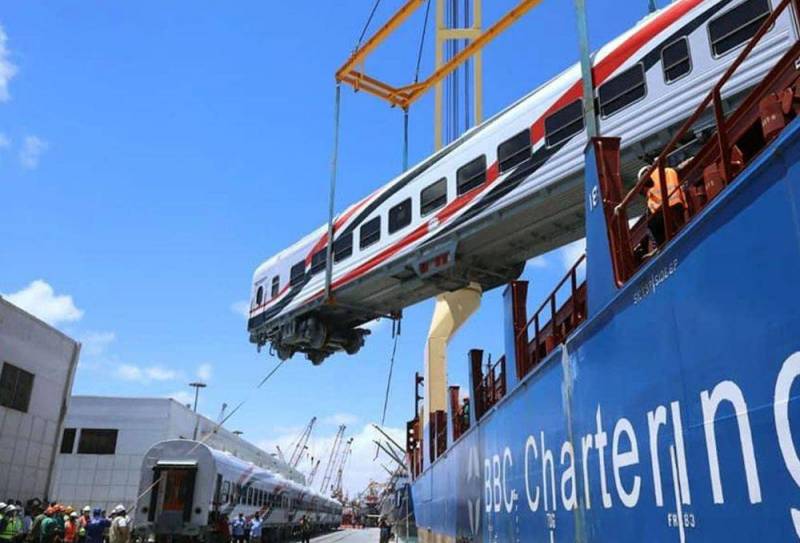 This week, the world media specializing in the problems of the Middle East drew attention to the noticeable rapprochement between Russia and Egypt on a number of international issues.
policy
и
economics
.
Specifically a Saudi newspaper
Arab News
publishes excerpts from an interview with Russian Ambassador to Egypt Georgy Borisenko, which states that the creation of a Russian industrial cluster in the Suez Canal zone may begin as early as 2022.
The Arab country is expected to benefit greatly from this cooperation in the form of jobs and transfer
of technologies
.
Borisenko noted that construction of the first Egyptian nuclear power plant continues in El-Dabaa together with the Russian Federation. In addition, the Russian COVID-19 vaccine can be produced in this Arab country. According to the diplomat, the local pharmaceutical company will request it as soon as permission from the Cairo Ministry of Health is obtained.
The publication reminds that Egypt accounts for a third of the volume of Russian trade with the entire African continent.
American writes about large-scale cooperation in the field of modernization of railway rolling stock and communication lines of the republic
Al Monitor
... So, on October 11, the port of Alexandria received another 35 Russian passenger cars from a batch of 1300 units under a contract signed between the two countries in October 2018. Under the terms of the deal, Egypt, in dire need of urgent railway modernization, receives a monthly shipment of Russian wagons.
In June 2020, ERA (the state railway company of Egypt) put into operation the first three new trains with carriages from the Russian Federation.
Egypt and the Russian Federation have also signed a number of protocols on cooperation with the aim of modernizing railways, in particular, dispatch control will now be built on the Russian model.
At the same time, rumors about the privatization of Egyptian railways in favor of the Russians were rejected - there are no such plans.
Foreign publications also paid a lot of attention to military-political cooperation between the two countries. For example, Ismail Yasha on the site
Middle east monitor
(Great Britain) wondered if the exercises of the Russian and Egyptian military in the Black Sea were a signal for Ankara.
If the Bridge of Friendship 2020 maneuvers are a message addressed to Turkey, then this is a Russian message, not an Egyptian one.

- suggested the expert.
In his opinion, Cairo in the Black Sea is organizing a demonstration of force, aimed mainly at its own population, which is dissatisfied with the vague position of the authorities on the Ethiopian Renaissance Dam.