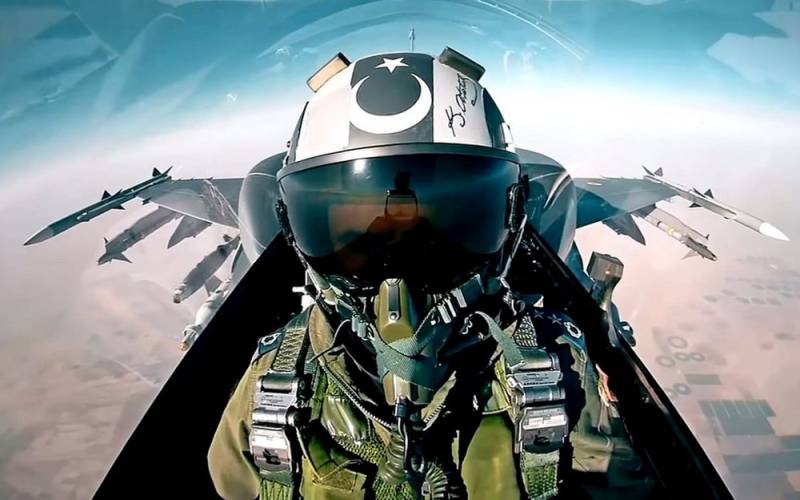 Ankara will send its military contingent to Nagorno-Karabakh if ​​Baku officially requests help. This was announced on October 21, 2020 by Turkish Vice President Fuat Oktay in an interview with CNN Turk TV channel.
From the very first day, our president has already outlined his position. Turkey won't hesitate
- emphasized Oktay.
It should be noted that now the military initiative
is
in the hands of Azerbaijan, whose troops took control of significant territories in the southern sector of the front, adjacent to the border with Iran.
Before that, the head of the Armenian government Nikol Pashinyan
said
that since jihadists from Syria brought by Turkey are fighting on the side of Azerbaijan in Nagorno-Karabakh, Russia has the right to conduct an anti-terrorist operation against them. According to the Armenian Prime Minister, Moscow is conducting anti-terrorist operation in faraway Syria, believing that jihadists pose a threat to Russia. However, now the same jihadists have appeared just 80 kilometers from the Russian border. Therefore, Moscow has reason to intervene in the conflict in Nagorno-Karabakh.
In turn, the head of the Federation Council Committee on International Affairs Konstantin Kosachev said that Yerevan should officially appeal to Moscow about the participation of jihadists from Syria in the above-mentioned conflict. He stressed that Russia's anti-terrorist operation in Nagorno-Karabakh is impossible without a written request and a serious study of the situation.
The credibility, the hazard and the risks that arise in this regard must be assessed. Naturally, an official appeal from Armenia should follow, and not just a conclusion that Russia has grounds
- explained the senator on the air
NSN
.
Note that Turkey's threats to invade Nagorno-Karabakh actually leave Russia no choice. Perhaps, at some stage of the conflict in the region, Moscow will indeed have to intervene in it, to one degree or another. In addition, there is a high probability that in the event that Ankara actually joins the war on the side of Baku, Damascus, with the support of the Russian Aerospace Forces, will launch an offensive in the Syrian province of Idlib. SAA has already pulled together forces and is ready to conduct a military operation.