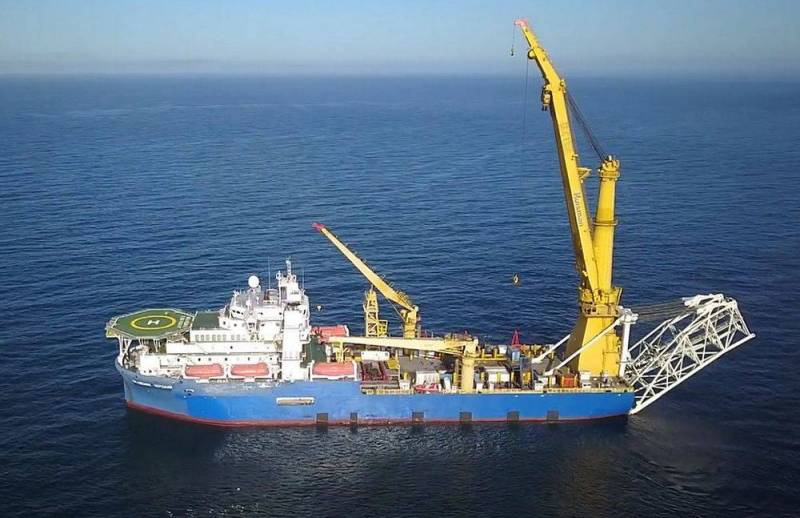 The US State Department announced the imposition of sanctions from October 20 against companies engaged in the modernization and additional equipment of ships involved in the construction of Nord Stream 2. Washington gives such companies a month to wind down all work. However, this decision followed after the completion of the preparation of "Akademik Chersky" for the completion of the pipeline along the bottom of the Baltic Sea.
At the same time, the State Department clarified that actions related to ensuring environmental safety, as well as the life of the crews involved in the construction of ships, do not fall under the sanctions measures.
Expansion of sanctions on firms engaged in the retrofitting and modernization of Akademik Chersky will be reflected in the US defense budget in November-December this year. But in this case, the United States was late with the sanctions, since the main such work on the Russian pipelayer has already been completed, and the vessel is being tested near the Curonian Spit in the Baltic Sea.
Nevertheless, one of the bills of the US Congress provides for sanctions for the ports receiving the SP-2 ships, as well as companies providing pipeline testing and certification services. Thus, the Americans are trying with all their might to slow down the construction of Nord Stream 2, thus clearing a place in Europe for their expensive and environmentally friendly LNG.
Ранее
стало известно
that "Akademik Chersky" is already testing additional equipment before laying the SP-2. The vessel is currently located between Kaliningrad and Klaipeda near the Curonian Spit.