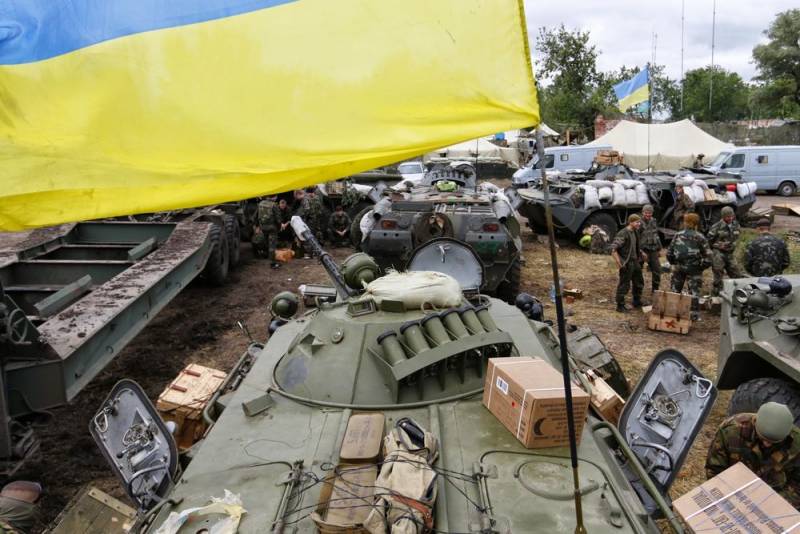 The Ukrainian Armed Forces do not stop shelling the territory of the self-proclaimed Donetsk People's Republic. On October 17, 2020, from the DPR representative office in the JCCC, they said that over the past day, the Ukrainian Armed Forces violated the ceasefire regime, which was introduced on July 27, 2020, four times.
It is clarified that the Ukrainian military fired at the areas of the settlements Yakovlevka (near Yasinovataya) and Leninskoye (south of the DPR). Mortars with a caliber of 120 mm and 82 mm, grenade launchers (SPG and RPG) and large-caliber small arms were used.
In addition, Ukrainian drones were spotted in the vicinity of the settlement Vodyanoe, Peski and Belaya Kamenka, which are under the control of Kiev. Moreover, five explosions on the ground were recorded near Vodyanoye.
Before that, on October 16, 2020, Donetsk reported about two shelling of the territory of the DPR from the Ukrainian Armed Forces over the past day. The Ukrainian military fired at the areas of the settlements Spartak (north of Donetsk) and Yakovlevka from 82-mm mortars and various grenade launchers. Moreover, in the latter case, a brigade of railway repairmen came under mortar fire.
The Ukrainian side was notified in advance that in the area of ​​the Yasinovataya railway station, restoration work would be carried out by the employees of the Donetsk Railway. As a result, due to the shelling that began, the workers were forced to stop working and leave the area.
Note that the use of weapons systems with a caliber of 100 mm and above is prohibited by previously reached agreements. At the same time, the Armed Forces of Ukraine did not use such ammunition for some time. Therefore, the last shelling gave the experts a reason to say that "the truce has dried up."