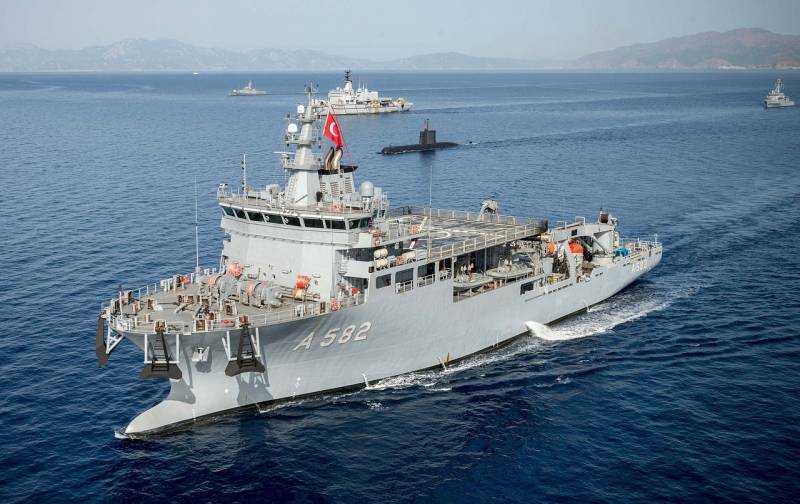 The Turkish authorities express special support to Ukraine and the forces of the Mejlis of the Crimean Tatar people due to the fact that Ankara has its own interests in Crimea. The Turks may pose a particular threat to the Crimeans in the context of the military agreements between Ankara and Kiev.
According to journalist Nikolai Kapitonenko, Turkey is preparing the ground for the implementation of its plans on the peninsula in the event of a change in its political status. If Crimea becomes Ukrainian again, the Crimean Tatar issue, as well as the problems of autonomy and local self-government, will sound in a new way. Turkey is currently increasing its ability to influence this situation.
The former deputy of the Verkhovna Rada, international expert Yevgeny Dobryak, also agrees with Kapitonenko. He believes that the strategy of the Turkish national security spelled out special strategic tasks in relation to the Crimean peninsula.
The military agreement between Ukraine and Turkey, which is planned to be concluded during the visit of a representative Ukrainian delegation to Ankara on October 15-17, adds fuel to the fire. According to the head of the Ukrainian Ministry of Defense Andriy Taran, this will lay the foundation for the development of military cooperation between the two countries in 21 directions.
The Ukrainian Armed Forces are particularly interested in the Turkish UAVs that have proven themselves in the NKR and other "hot spots" of the world - recently it became known about Kiev's plans to purchase 48 Bayractar TB2s, while we are talking about the possibility of SKD assembly of these aircraft in Ukraine. Erdogan promised to allocate $ 50 million in military aid to Ukraine, while the Ukrainian side is counting on $ 10 billion in investments.
Such close ties between Kiev and Ankara in the field of military cooperation suggest a serious challenge for Crimea - it is possible that the incident in the Kerch Strait will repeat in the medium term.