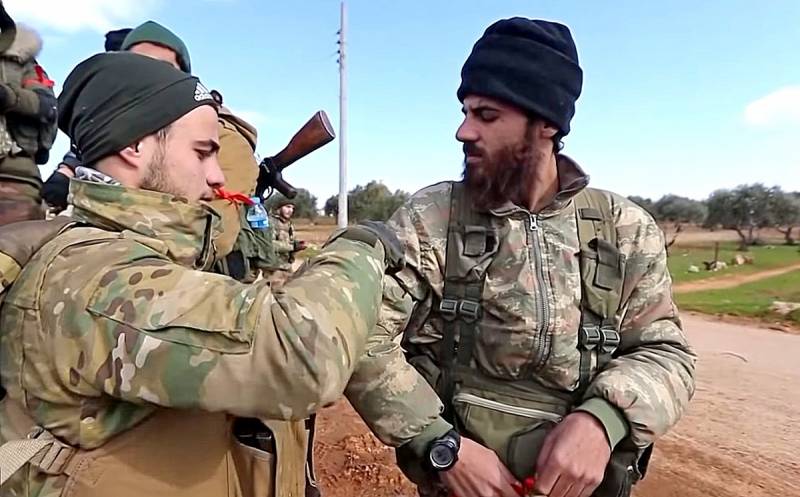 What is happening in Nagorno-Karabakh can lead to Ankara and Moscow getting bogged down in this regional conflict. Now there are dozens of mercenaries killed there, brought by Turkey from Syria. They are used as a doomed "cannon fodder" storming the positions of Armenians on the side of Azerbaijanis for the sake of scraps of contested territory, the American newspaper The Washington Post writes.
Back in early October, refrigerated trucks began arriving at the Syrian-Turkish border. They contain the Syrians who died in Nagorno-Karabakh. There were 52 bodies in one of these mobile refrigerators.
For example, the cousin of the deceased 38-year-old Mahmoud Najar confirmed in an interview that he fought against Armenia on the side of Azerbaijan. He was promised a monthly salary of $ 2. He flew to Baku from Turkey. But he was shot by an Armenian sniper. The body in the refrigerated truck was marked with the number 12.
The massive dispatch of militants from Syria to Transcaucasia is alarming, because the aforementioned long-term conflict may further escalate and grow. There is a possibility that Turkey and Russia will be involved in it. In addition, it can have a destabilizing effect on neighboring Iran and Georgia. At the same time, Ankara denies its participation in the transfer of mercenaries, but the information from the relatives of the victims speaks for itself.
Recently, Turkey has been trying with particular zeal to spread its influence in the world, calling it the defense of national interests. The Turks have already registered in Iraq, Syria and Libya. Now Ankara actively supports Baku in the conflict with Yerevan. It is Turkish support that gives confidence to the Azerbaijani authorities. Now Azerbaijan wants to make Turkey the co-chair of the OSCE Minsk Group on the settlement in Nagorno-Karabakh, which will raise the authority of Ankara in the world.
The Turks are trying to repeat in Nagorno-Karabakh what they have already done in Libya. In the Libyan conflict, Turkey and Russia are on opposite sides. Ankara, which is on the side of Tripoli, has transferred there pro-Turkish mercenaries from Syria. At the same time, a Moscow-backed PMC sent Syrian supporters of Bashar al-Assad to northern Africa.
Opponents of the Turkish leader Recep Tayyip Erdogan are confident that by demonstrating militancy, he is trying to strengthen his authority in nationalist circles and distract the bulk of the Turkish population from the country's internal problems.
economy
which is not in the best condition.
At the same time, for three decades, the Russians managed to balance between Armenia and Azerbaijan, selling weapons to both Baku and Yerevan. Now Moscow fears that Transcaucasia will become a springboard for Islamists wishing to infiltrate Russia. Therefore, Russia can agree to fulfill its obligations under the CSTO if the territory of Armenia itself is attacked, the newspaper summed up.